Ringside Steakhouse to take over the Tondero restaurant in the new Fox Tower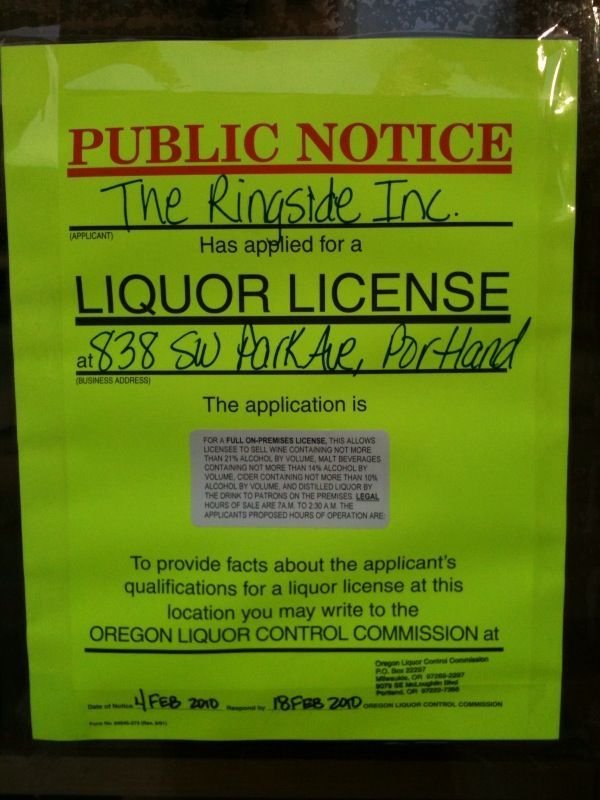 The liquor license posted on the door of the old er… Tondero restaurant spot in Fox Tower is the same corporation that owns the Ringside Steakhouse on N Burnside. It is unknown whether, as one commenter says, it is just a temporary move while the Burnside location is renovated or a new location. There is also talk about expansion to a different concept of a restaurant after the main location reopens. Either way, this is good news. The old restaurant has been slammed by some critics, as well as myself in the Steakhouse Roundup, for being run down and having a terrible mildew odor.
Rumor has it that Ringside will be closed for at least six months for the extensive remodel, so this is probably a move to protect the brand.