Have you been to Ripe Cooperative? It's the pivot Beast restaurant made to a to-go storefront when the restaurant closed.
They are doing all kinds of heat and serve meals – curried lamb shepherd's pie, Owner Naomi's signature wedding chicken, caciocavallo saucy focaccia. Complete meals are available – a Sea Box – scallop and brandade ravioli, buttery brioche with Japanese furikake butter, sherry-marinated beet salad with gingered shiitake mushrooms, and spicy cress, then scallop and brandade ravioli with sake beurre blanc and finally Japanese souffle cheesecake with matcha green tea ice cream. That's just one – they have land, air, and sea boxes too as well as single dishes and they will help you put together a picnic.
Why did I write what looks like an advertisement? I'm not going to spell it out; I'll just follow with a photo: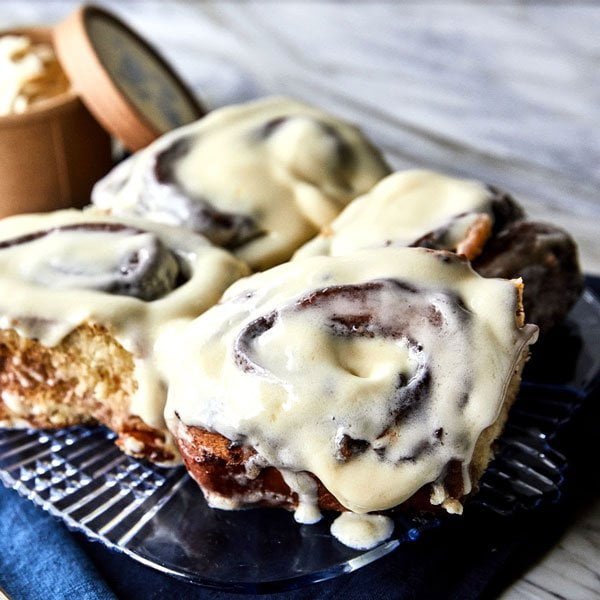 I will happily admit to having a weakness for pastry. A good cinnamon roll is on the menu my death row last meal. Yes, these are spendy but so good. Order here to indulge. You can also check out their latest press-release with more offerings here.