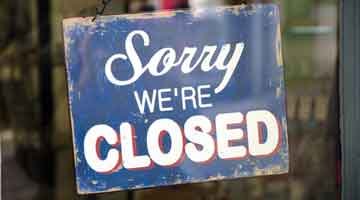 The Roadrunner Cafe, a popular brunch restaurant at Southeast 35th and SE Division has closed. A sign on the door says,
Dear Friends,

Thank you for 2 wonderful years! We are moving on to pursue new paths and have sold the restaurant.

Sincerely Tammar and Mike Wolfson

PS. Looking for weekend brunch? Check out our friends at DOTS or Blocks!
Classy way to go out. The sign also includes their email if you'd like to get hold of them, but I won't post it here. The question is, will a new restaurant be opening in the space? Frequently, one restaurant replaces another, as the cost of the original build out can be quite high.