Roost Restaurant at SE 14th and Belmont quietly closes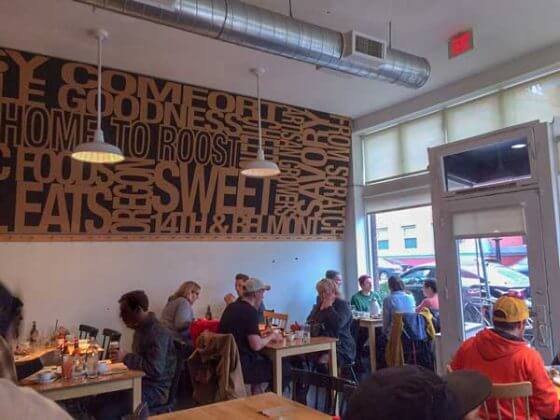 Another surprising close that doesn't seem to have made the mainstream news – Roost in the SE Belmont area closed a few weeks ago. The restaurant which opened in 2010 was known for a good brunch and excellent Bloody Marys as well as dinner items such as a half-roasted chicken, and chicken paillard. Despite favorable reviews – Michael Russell of The Oregonian called it "One of 2016's best Portland restaurants, the pull didn't seem to extend outside of the neighborhood.  Overall reviews were quite good. Perhaps the prices were a bit high – it wasn't difficult to spend $50 a person on dinner.
Thanks to our reader for the tip!