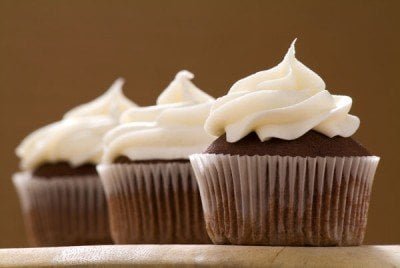 Saint Cupcake has announced they are opening a third store this Spring on N. Williams in the new Mason Williams building. At the same time, they have also announced the purchase of the artisan popcorn business, Poplandia.
From the press release,
Portland restaurateurs Julie and Alex Bond, who also own the long-standing and popular restaurant Serratto and the much-beloved Saint Cupcake bakeries, have purchased the artisan popcorn business Poplandia.  The Poplandia retail shop, located on the corner of NW 23rd Avenue and Johnson, is currently closed, but will reopen in the next several weeks as "a little treat" destination for shoppers and neighbors, offering numerous flavors of sweet, savory, and spicy popcorn, plus all of the delicious cupcakes and other goodies from Saint Cupcake.  In the meantime, Poplandia continues daily production and distribution for all of its wholesale popcorn customers, and also accepting special orders by telephone.
Mmm. Cupcakes.