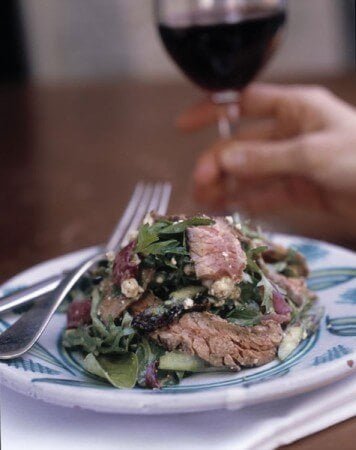 Scott Dolich, owner of Park Kitchen and The Bent Brick is moving to a "one house" system, which makes our system much more like the European way of service. I'm glad someone is finally giving this a go in Portland. If it works out, this could lead to a sea change in the Portland restaurant model.
As you know, eliminating tipping is being explored by more restaurant owners as they are challenged to find a way to pay all staff a living wage.  Inspired by Danny Meyers' move to eliminate tipping in his NY restaurants, Scott wanted to see if he could further improve on the concept by removing the labor disparities between the front of the house and back of the house.  Merging the two positions under "One House" as well as eliminating tips was the best way to implement it in his eyes.
The "one house" model seeks to create a fair living wage for staff, merges cooking and service positions, and eliminates tipping. Will it work?  Farm Spirit has a similar model, where the 3 chefs do all the prep, cooking, and serving and a service gratuity is built into the prix fixe menu.  Chef/owner Aaron Adams says the model is working very well for him.  But as you know, others are not so sure – Andy Ricker yanked the no-tip approach for his L.A.'s Pok Pok, saying that it confused customers.
The new model hinges on melding traditional "front of the house" and "back of the house" roles.  Under the One House configuration, staff will be trained at all food prep and floor stations of the restaurant, working a single station for three months before rotating to the next.

Additionally, Dolich will eliminate tips and increase menu prices by 18 percent so that he may compensate all employees equitably, competitively and professionally.  He will also increase their schedules to 40 hours per week, thereby allowing them to qualify for the restaurant's health insurance plan.

"This is a big change and we are not entering into it lightly," says Dolich.  "I considered just eliminating tips, but ultimately that still keeps in place the uncomfortable 'us vs. them' disparities between the kitchen and server jobs.  This framework allows for more fluid service, and better communication with the guests."

Cross-training starts immediately and will last into the early months of 2016, with the no-tip policy taking effect by late spring.  Dolich's second restaurant, The Bent Brick, will also complete the service restructure by this spring.  While training employees to execute so many roles is a huge undertaking, Dolich believes the ultimate outcome will be a staff who has much more respect for all of the intricacies that go into running a successful restaurant, and all of the steps necessary in creating a great experience for dining customers.

"So far, the majority of our staff has been extremely supportive and eager to take the leap with us," Dolich says.  "As for our guests, I hope they will see very little change in the warm, attentive service and wonderful food that we strive to give them every night."

Located on the North Park Blocks in Portland's Pearl District, Park Kitchen provides inspired American fare utilizing Oregon's own farmers and producers to craft its seasonal food and wine menus. The restaurant is located at 422 NW 8th Portland OR 97209. Call 503-223-7275 for reservations.