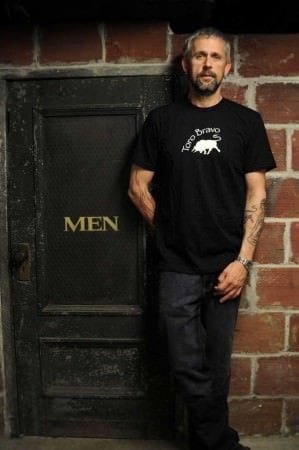 The Gorhams of Toro Bravo Inc., owners of Toro Bravo, Tasty n Sons/Alder, Pollo Bravo, Shalom Y'all etc., have quite a bit of news today.
First, Shalom Y'all, which takes up one corner of Pine Street Market at 126 SW 2nd Ave, will be moving to the current location of Pollo Bravo at 1128 SW Alder in Portland.
We are excited for Shalom Y'all Chef/Co-owner Kasey Mills to have this opportunity to expand the concept and hone in on his passion and love of Israeli food in his own space. Expect to see expanded lunch, dinner, and dessert menus; drink programs including Moroccan tea, Turkish coffee, and a bottle shop with a predominantly Israeli wine list; and ambiance to match the aesthetics of Shalom Y'all's Israeli street food concept.
Expect it to open in early February.
Next, Chef Josh Scofield and Sarah Scofield are taking full ownership of Pollo Bravo – there is currently one in Pine Street Market, and one on SW Alder. The two restaurants will be combined into the existing Pine Street Market location.
Josh and his partner, Sarah Scofield, have been a pivotal and transformative figures in our company, from Josh designing the charcuterie program in Toro Bravo's basement and Sarah managing Toro Bravo, to both of them spearheading Pollo Bravo. Please join us in congratulating Josh and Sarah (and baby Luke!) on being their own bosses and fulfilling their dreams.
But wait, there's more…
Toro Bravo Inc alumni Drew Sprouse and Jamal Hassan, who will be joining Kasey Mills to open BYH Burgers at the Pine Street Market in the Shalom Y'all space. The foundation of our company is promoting growth and ownership from within. We are proud to introduce two new owners to our team. Stay tuned for details!
No more information is available on the BYH Burger concept at this time.