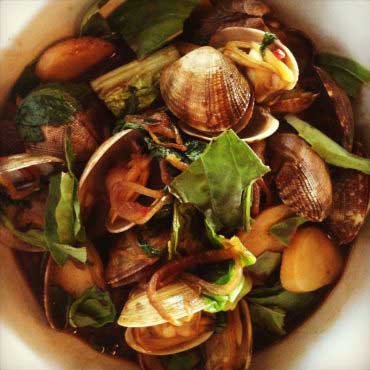 Smallwares, which closed in 2016, is missed by many. Now news that it will be somewhat reincarnated, tentatively called "Wares", in a smaller space. Personally, I think it should be called "Bigwares", but that's just my twisted sense of humor.  I'm just going to let Johanna Ware give the details here
I want to start off by thanking everybody for making the last month Smallwares so memorable and exciting. It was hard time for me emotionally and all the support from you all really made me and my staff happy. So out with the old in with the new as the saying goes..

I'm really happy to announce some new plans that kind of fell into my lap last month. I was offered to take over the Bywater Grocery space inside the Zipper building on NE Sandy Blvd. At first I was against it because this whole fast casual micro restaurant thing was something I had never thought of. The more I talked about it the more I was interested in the idea. After seeing the space I knew I wanted to pursue this. So look for a more casual smallwares (tentatively named Wares) to open in the first weeks of February. This project gives me a chance to do something on a smaller scale but still provide everyone with good smallwares food, plus the bonus of adding lunch!

Keep following us as more details develop. I intend to make the space cozy and be able to do some fancier smaller dinners each month which I will send information out through the newsletter and social media so you can reserve a spot. Thanks again to all of the love and support from all of you and starting in February you get your fried kale back!!
The Zipper/Bywater Grocery is at 2713 NE Sandy Blvd, which is the same building that houses Chickpeadx, Rua and Slice Pizza Co.