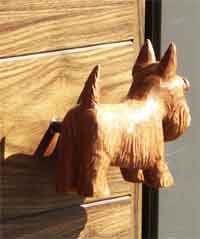 Am I the only one that thought all the free publicity Gotham got in Friday's Oregonian was no more than gushing drivel? One restaurant got seven pages plus the cover of A&E? You'd think it was the annual food issue and Hebberoy and company had won. Want to bet who will be the next Oregonian restaurant of the year? If, as I have heard, it takes two pages of advertising to pay for one page of article, I wonder if there are a lot of restaurant owners pissed that they just subsidized seven pages of free advertising for the Ripe empire.  For those of you who missed Fridays Oregonian and have PLENTY of time to read them, here's a link: Note, the link is no longer online
If you read my reviews, you'll know I have been a huge fan of Ripe, a big fan of Gotham, and frankly have had very mixed feelings about both the food and the entire Clarklewis experience (yes, I know it's not supposed to be capitalized – like the flashlights at each table to see the menu – that's just stupid), but for an establishment they gave ended up giving a B+ on the food, all this publicity seems over the top. Come to think of it, they have awarded the same score to some other restaurants lately after pretty much saying the food sucks. Gotham, while it has its flaws, is plainly better than any of those, so I suppose a B+ in this comparison is a rather large slap in the face to Hebberoy. According to the Oregonian, Gotham is no better than some pretty poor establishments previously reviewed.
The first part talks about Ripe, and how they "set out to kill restaurants" with a grand new philosophy, but as they go on it they seem to prove that with the new Gotham tavern they pretty much sold out that ideal and went for the money instead.
The food review itself is pretty darn good. Karen Brooks did an excellent job I can't really argue with any of it, but then to follow her review with a page and a half about the design is pretty sad. They rave about the view and how it overlooks the Max station (wow!), the Albina waterfront (yeah, that's pretty), and finally the Fremont Bridge which "sends shadows through the bar like falling trees". Insert rolling eyes here. With all their power, maybe they can get the ugly power lines for those beautiful Max trains moved too! I've probably been here with ten different groups of friends, and the one comment that always seems to be made during the evening is "You know, when you really look at it, this place is ugly and loud". The Oregonian continues with a long discussion about the (minimalist) decoration – Wow, look at the gnomes. It "seems they have moved… or have they!" I'm gonna be sick. Finally, there is almost an entire page on staff education. I think this is a terrific thing, but I wonder how they are getting around BOLI as "attendance is mandatory and employees are not compensated for their time". Hmmm… since they take field trips to prune grapes and whatnot, it appears considerable time is involved. I know rules are a bit different for the restaurant industry than most, but I can't help but wonder.
Something is fishy about this whole thing. I thought so when Clarklewis was named restaurant of the year after being open only three months. When he discusses the award, Michael Hebberoy states that is because "people don't understand what ripe is all about". Confusing since Ripe wasn't the recipient.
Don't get me wrong, I have nothing but respect for the entire Ripe/Gotham/Clarklewis empire, but something stinks at the Oregonian.