City Rotisserie Bar & Grill on the South Waterfront has closed.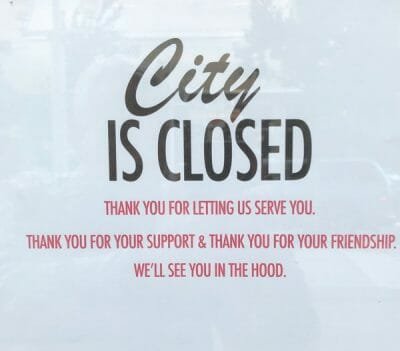 The Ardea Apartment restaurant space on Portland's South Waterfront has been having a bit of trouble over the years. After a short run, Muselet restaurant closed in July 2016. In November 2017, City Rotisserie opened with the owners/managers having pretty strong credentials –
Executive Chef and Partner Beau Culpepper spent seven years as a Chef Instructor and Program Director at Oregon Culinary Institute. Prior to that, he worked at Lincoln, Clarklewis, and Olympia Provisions.
Majority Partners, Eric and Lori Stromquist were the driving force behind the restaurant. Eric has been around the restaurant scene here for the past 40 years and was one of the original founders of Hot Lips Pizza. He spent almost a decade as an instructor and administrator at Western Culinary Institute before leaving to co-found Oregon Culinary Institute in 2006 and served as President there until 2015.
Unfortunately, some spaces seem to struggle no matter who is behind them and the South Waterfront area has been especially difficult with several restaurants and bakeries coming and going over the years. It's a mystery to me, what with a large number of people working and living in the neighborhood. The City Rotisserie was an airy spot with lots of windows and a pleasant patio in back. Ratings on various social media were good. It will be interesting to see what happens with the space.
The restaurant was at 3730 SW Bond Avenue, Portland.
[This may be old news, but I happened to walk past today]