Tabla Pasta e Vino will close on December 3rd.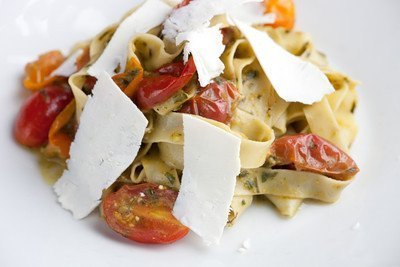 The Italian restaurant, which opened as Tabla in 2002, was once one of the brighter lights of our culinary scene, mostly around 2006 when Anthony Cafiero was in charge of the kitchen. It was noted for a $39, three-course dinner, which was an absolute bargain for the quality of the food they were serving (though the appetizers were sometimes a bit of a gamble). Unfortunately, after a short time, Anthony left to pursue other dreams, and over the years the restaurant slowly lost some of its luster. Here is a note from owner Adam Berger:
Hello Everyone,

As all good things must come to an end, Tabla will be serving its last meal.

I would like to thank my family, my employees, my guests and my vendors for 14 amazing years.

We have made over 150,000 orders of Tajarin with Truffle Butter and 50,000+ orders of Tabla Ravioli – each and every one made to order and simmered for exactly 2 minutes. I will always remember the look on guests faces when they took that first bite.

Please join us one last time for a bowl of our delicious pasta.

Please come in to say goodbye to Byron, Blake, Sedona and the rest of the crew.
I'm sad to see it go, especially at this time of year when employees depend on the income for the holidays.
Now the good news. As reported by The Oregonian, the Tabla space will be taken over by a brick and mortar version of Guero food cart, which the O named among the 15 best in the city.
The 50-60 seat space will focus on tortas, serving their classics along with popular one-off specials from the cart and a number of new regional-specific tortas. Sanchez also says to expect sides, snacks, bowls and fresh, bright drinks that go well with the hearty sandwiches. Come spring, they'll also add outdoor seating.
They are located at 200 NE 28th Ave in Portland
Kachka, the highly regarded Russian restaurant, is expanding to a second location.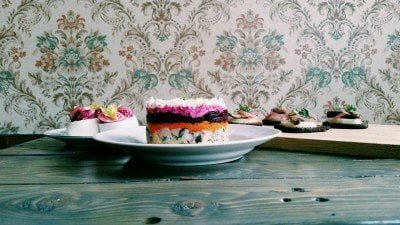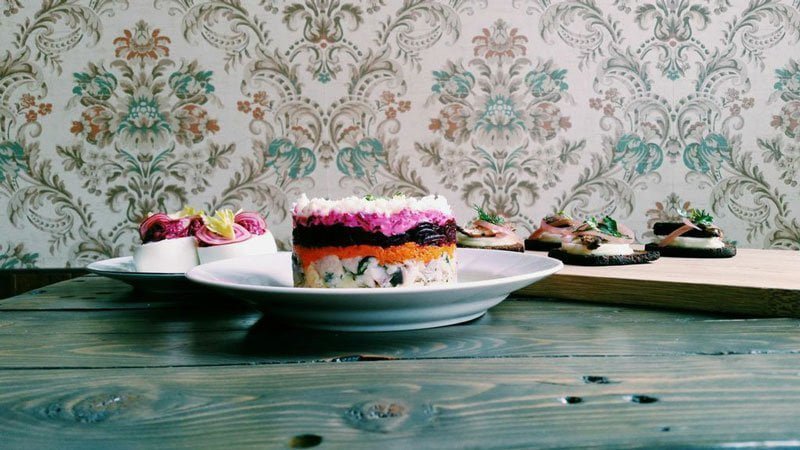 Here is the press release –
Following two years of steady growth since opening in 2014, Kachka has recently signed a lease on a second location in Portland's Central Eastside. In mid-2017, Kachka will expand from one to three Russian food service concepts. The new space is a stand alone building just five blocks from the restaurant's current location, in Killian Pacific's new Goat Blocks development at 960 S.E. 11th Avenue, between Belmont and Taylor streets. The building is still under construction.

In the summer of 2017, Kachka will move into the new 2,980 square-foot space in the Goat Blocks. The current Kachka restaurant space at 720 S.E. Grand Ave. will remain, and continue to serve some of Kachka's most popular Eastern European menu items, such as dumplings, Herring "Under a Fur Coat," and vodka infusions in a more casual atmosphere.

"We are so grateful for Portland's support of Kachka since opening, and are so excited to be able to offer more to our guests with the addition of a second space," says Chef/Co-Owner Bonnie Morales. "It'll allow us to expand our offerings, seatings, and share more aspects of Russian eating and drinking culture with Portland. Service has always been paramount for us, and we're really looking forward to having more space to accommodate guests, more kitchen space for our staff, and guest parking."

An expansion to a second space will provide a larger dining room to accommodate more nightly guests, outdoor patio seating, a shorter wait time for walk in guests, a larger kitchen to support an expanded menu, the addition of lunch service, and parking on site for customers. The new space will also house a small Russian market/deli where Troika Spirits, Kachka's retail line of vodka, will also be sold.
Holsteins Shakes and Buns, Where Art Thou?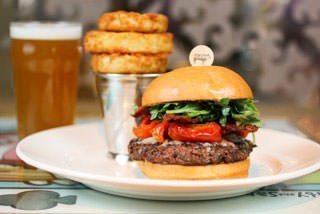 If you live in the Pearl District, I'm sure you have noticed the coming soon sign for Holsteins Shakes and Buns across the papered windows of the old PF Chang's location at 1139 NW Couch st. It's been "Coming Soon" for a very long time. Finally, word that the Pearl location of the chain will open in Spring 2017.
I've been wondering how a burger place can possibly fill such a large space in one of the most expensive rent districts in Portland. The Las Vegas location features a menu of burgers starting at $15.50 to $32 (Kobe beef, foie gras, port onion marmalade, frisee, truffle mayo, since you asked). Also look for a few salads and typical bar food such as buffalo wings, sliders, and poutine. Let's hope it's more than just another Red Robin. Here is the Pr from today –
Holsteins will be opening on Couch Street, offering an incredible range of deliciously crafted burgers, riffs on traditional American snacks, a variety of plates perfect for sharing, a wide selection of local craft and draft beers, and an impressive list of signature Bam-Boozled (alcohol-infused) milkshakes – all with funky, creative and decidedly homegrown approach.
Holstiens is part of the Block Sixteen Hospitality, which also owns five other restaurants, including Pinks Hot Dogs. They also have a Holsteins in Las Vegas.
Salt & Straw Expanding to San Francisco
I sometimes wonder if a big part of Salt & Straw's success is due to the notoriety of odd flavor combinations, and not necessarily the quality of the ice cream itself. Yes, it's good, but it's just ice cream, and there are a ton of other good ice cream stores in world. They come up with some really interesting flavors, but a good percentage of them make me roll my eyes, and I wonder how many they actually sell. Take the "loaded baked potato". I accidently bought a pint of it a few years ago, and not noticing the label, stuck a enormous spoon of it in my mouth. This was followed by "What the hell!", and me spitting it into the sink, thinking it had somehow gone bad. Once I realized my mistake, I did find it interesting, and I couldn't say anything particularly negative about it. On the other hand I wouldn't order it again. Anyway, The San Francisco Chronicle says Owners Kim and Tyler Malek are opening two new shops in San Francisco – a 2,400-square-foot space at 2201 Fillmore street, and one at the corner of Hayes and Laguna streets. These will join four shops in Portland and four in Los Angeles.
From the Chronicle,
Culinary similarities between Portland and the Bay Area — specifically the push for locally sourced and seasonal offerings — were big reasons for the move, Malek said. In fact, since moving to Southern California, she said one of the main questions she gets from friends and customers is why the duo didn't decide to test the San Francisco market sooner.

For Tyler Malek, the timing makes sense and as the shop's chef, he said it's easy to pull inspiration from an area rich with culinary diversity. He said he wants to respect the food culture in the Bay Area while also highlighting it in the shop's flavors.

"For me as a chef, San Francisco is one of the greatest food cities in the entire world," he said. "The amount of inspiration there is almost overwhelming."
These expansions make me worry. I've noticed restaurants that start expanding to other parts of the country inevitably go downhill. I could name a couple, but why ruffle feathers. We'll see; I wish them luck. You can read all about Salt & Straw here.