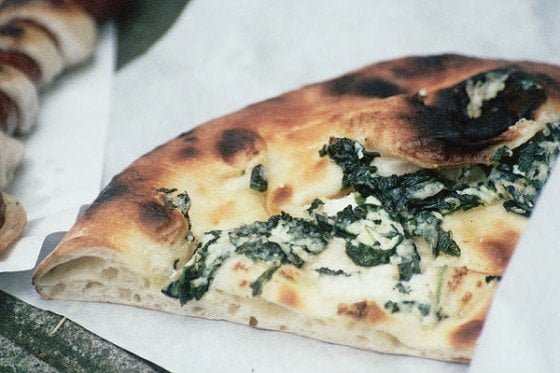 [updated October 5th: chef has changed, Opening date] After months of delays, the new Tastebud Restaurant in Multnomah Village is putting on the final touches before opening to the public. According to a reader, at least one preview dinner has already been held. According to their webpage, the restaurant may open this week will open October 21st.
Mark Doxtader's wood-fired oven will be bringing back crowd favorites from their now closed SE Portland location, as well as new items, which will give them a broader menu. I'm now told that chef Jobie Bailey, previously of Nonna and Firehouse Restaurant Jason Barwikowski , who has worked at Clyde Common, Olympic Provisions, the original Tastebud, Ned Ludd and Woodsman Tavern kitchens will be manning the ovens.
Tastebud restaurant will be at 7783 S.W. Capitol Highway in Multnomah Village, between Village Coffee and Bishops Barbershop. I'll let you know as soon as the exact opening date is announced.