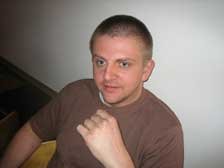 Announced by John Gorham via Facebook. A few notes first, "Chef Morgan", is Morgan Brownlow, who has gotten lots of attention from this site over the years. Bar manager "PM Bar Jamal" is Jamal Hassan, previously bar manager at OX/Whey Bar. Lots of behind the scenes gossip on his departure from OX having to do with er… overtime, scheduling changes, etc. Juicy. Looks like a good crew  –
I just want to congratulate and announce the opening team of Tasty n Alder.

Kitchen Chef Kyle Prewitt. Kyle has been with us for over 4 years. He was the man at the helm since opening at Tasty n Sons. Kyle is one of the most talented chefs in the city. And it's his birthday today.

AM Sous Sean. Coming at us from Pinestate Biscuits. We are very excited to see what Sean brings with him to this venture.

PM Chef Morgan. Little do most folks know is that Morgan has been working in the charc tank at Toro Bravo for months. Morgan has help shape the Portland food scene for well over a decade. Some say this is a risk. I say it's a risk worth taking!!

PM Sous Blaze. Blaze has been in our kitchens for nearly 4 years. Nobody in our company has worked and conquered more stations then Blaze. Blaze got the job at Toro because of the wings he brought to our 4th of July BBQ, expect to see these at Tasty n Alder.

Floor GM Heather. Just like Blaze nobody on our floor has worked more stations. Heather conquered and opened Tasty n Sons, and then came to Toro while our mangers were having babies and conquered that was well. We're all on your team Heather.

AM Manager Liz. I expect nothing but precision from Liz. Liz has been with us for over Two years and has done every position at Tasty n Sons. It's her time to shine.

PM Manager Katie. Katie has been with us for years as well. Katie is one of the most hospitable mangers i've ever worked with. Expect nothing but great service with her at the helm.

PM Manager Jen. I've known Jen since the days I was behind the counter at Viande. Always known to be fun and great taste with food and wine. I'm really excited for the vibe she'll bring to the project.

Bar Manger Mindy Cook. Mindy came to Toro within our first year. Mindy first brought an excellent cocktail program, then she put together one of the best sherry and spanish wine lists on the west coast. Mindy deserves to be on any list of the best bartenders in this city, and without a doubt the most well rounded! Expect classics meet fun!

AM Bar Brett. Brett has been working with Dori Prang(Tasty n Sons) for the past few months to bring a flawless Bloody Mary program over.

PM Bar Jamal. Jamal knocked it out of the park at Ox. Nobody has ever come into the Toro bar and staged with such ease. Great things are sure to come from this team.

Meat Master Josh Scofield. The man behind our Meat and Charcuterie program.

Last but not least Renee Gorham. The Lady behind all the service of all three restaurants. I don't even know if there is a title for what she does!