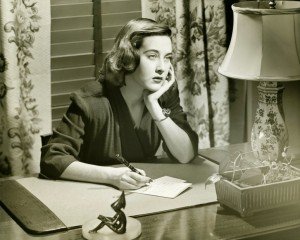 Note: THE CONTEST IS NOW CLOSED
To whet your appetite, here are the first few food writing entries. It should also be noted that another set of prizes has been donated. If you missed the earlier post, you can see all the contest details here. 
By Lisa:
As a child I have only a few memories that drove me to want to cook for a living. Not many that inspired me, more than made me feel determined to find better food out there. There is one, however, that drives me straight to the taste. It's been many, maybe 18 years or more, since I have tasted this treat, but I can still remember the feeling I felt with each bite.
My great grandmother was determined to get the entire family together on major holidays, even when the rest of the family couldn't give a damn. However, we all came, to appease her or suit our own curiosities. I came to actually see my family. At one point I loved them more than words. I loved being able to socialize with their differences and tease my cousins and taunt my elders.
Hazel would make these bread and pickle rolls. They were amazing. While all the cousins were running around with black olives stuck to their fingers, I could be found shoving as many pickle rolls into my mouth as I could stomach. She would roll the store bought white bread out nice and thin. Then she would spread cream cheese over it and lay a lovely dill pickle into the middle. The result was a lovely roulade of sweet, tangy and tart.
I have dined at a great deal of high end restaurants, eating the most amazing food from some of the most amazing chefs in the country. This is the memory that strikes the most heartfelt.
By Mary:
My mother had two recipes. If it was any kind of protein, put it in the oven at 350 for an hour (unless it's a turkey, then leave it in for 7 hours). It it's a vegetable, boil it in water until mushy. Big deal, it wasn't great, but at least I had a mom who cooked and nobody in our house starved.
The summer I turned twelve, we moved to Oregon from the east coast. Our road trip took us through my parent's home state of Montana. That explains my mother's cooking, as I think it's Montana state law that all food must be cooked to death. Except in one tiny area in the mountains north of Yellowstone.
Aunt Kitty and Uncle Chet had a cabin on the ridge overlooking Wade Lake. No electricity or running water, but no neighbors in sight and I've never seen brighter stars. The view from the outhouse was even spectacular. Our first morning there I heard Uncle Chet get up before the sun and head down to the lake. I could smell the smoke as Aunt Kitty got the fire going in the wood cookstove. This was exotic stuff to a kid from New Jersey.
Pretty soon Uncle Chet came back with what he called "a passel of trout". Aunt Kitty dredged them in flour and fried them up in bacon grease and served them with hot cakes for breakfast. I'd never heard of fish for breakfast, much less fish that you didn't have to chew for five minutes because it had spent the last hour in the oven. One bite, and I was in heaven. Forty five years later and it's still one of the best meals I've ever had.
A passel of years ago I was writing the breakfast menu at work and decided to put trout and hot cakes on as a special. Knowing that our regular customers would probably think this was strange, I put the story of Kitty and Chet on the menu also. It sold pretty well and it was fun to get people talking about their food memories. I sent a copy of that menu to my Aunt Kitty and Uncle Chet, with a much belated Thank You for that wonderful meal. They are both gone now, but will live on in my memory for the rest of my life.