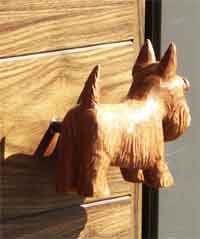 I really wasn't going to say anything. It seems to me they have been given enough publicity. Then someone pointed out they need a break from the tragedy going on in the South. Six other readers emailed similar thoughts. So, with a few accompanying comments from your editor, here is part of the latest publicity email from (you guessed it) — Ripe/Gotham.
Occasional essays will be appearing on tables at clarklewis, gbt, and family supper. Our writer in residence, Matthew Stadler, is writing them. Pete McCracken, at Crack Press, will letterpress short runs of each on a wonderful heavy paper. The essays are quite brief, and their subjects are various (so far: Jean Jacques Rousseau, dining out in Portland 1851, and gin). Mostly they're about food and culture and the ways we share both.
"Crack Press". Portland. Crack Press. Somehow it all works. The problem is I'm not sure whether to tie this to the drug problem in Portland or the quality of the writing coming out of Ripe. I'll let you pick.
Only "short runs". Collect them all! I remember when I was 14 and Taco Bell gave away free glasses with cartoon characters on them when you bought a Bellbeefer and a large coke. I went every day. 30 years later I'm gonna be rushing to Ripe every day. I'll never grow up.
I am glad they will be on "wonderful" paper. That way when the card keeps getting in the way as I'm eating and I've spilled sauce on it several times, (probably covering key words of absolute brilliance), I can carefully take it home and still hope to put it in my memory book.
Jack Spicer, the San Francisco poet who believed his poems were transcriptions from a kind of dictating intelligence that might have been Martians, forbade the circulation of his work outside the San Francisco Bay area. Publication, for Spicer, meant, first, a public that could read. Reading, understanding, were local. The East Coast could go to hell. Publication defines a public. In a similar spirit, these essays written for ripe will be published at ripe. If you come to eat, you'll get to read them. Take your copy, if you care to, and expect more in the future. The essays are one of the ways ripe thinks.
So are Naomi/Hebberoy saying that they are suffering "from a kind of dictating intelligence that might" be Martians? That would explain a lot – as a matter of fact I would be looking for someone to blame too. That explains the Scientology lecture before each meal (ducking). "The essays are one of the ways Ripe thinks." Say no more, say no more!
Anyone who is familiar with the writings of Jack Spicer (he died around 1965), know he was.. well… out there. Take a look for yourself: Website. He had some interesting ideas.
Once again, we are reminded, you can't get the essays without buying the Bellbeefer. Sigh. "Take your copy! Collect the whole set!" In the meantime, Ripe is my muse.
Feel free to comment;>)