Lucier restaurant tries so hard to be perfect, and because they try so hard, fall so short.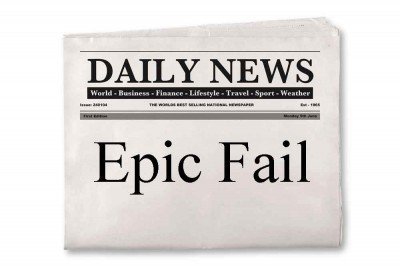 After all the pre-publicity and self-aggrandizing, the oncoming crash of this restaurant is as loud as a jet.
I haven't had many complimentary things to say about their food, Willamette Week wasn't particularly nice, calling it The Trophy Wife, but Karen Brooks of the Oregonian has destroyed Lucier restaurant with her recent review.
Some choice quotes from the review:
But after four visits and a deep exploration of the menu, I'm sorry to say that the concept is about as viable as the auto industry: a money guzzler, out of touch and running on empty ideas.

According to one designer, the dining room at Lucier is meant to "feel like an island," complete with a glass bridge crossing a gold-tiled water canal running around the perimeter. I'm afraid that the only islander who would claim this place is Gilligan.

Why would anyone want to spoil a perfectly good piece of foie gras with caramelized pineapple, rum gastrique and candy-like pieces of pretension called "macadamia glass"? The dish seems to have escaped from Luau Night at the Honolulu Hilton.

Mille-Feuille of Lobster misses the point altogether, arriving as a block of blandness, limp and greasy to boot. (And who hid the lobster?)
I can't argue with anything she's said. Sad, so much money wasted for so much excess, and then placed in the hands of a chef that seems to be in way over his head. No wonder so many Lucier restaurant employees have been looking for jobs. This is like the original Ten 01 opening reviews all over again. Will they take the drastic measures needed and pull out of this dive, or will they quietly close. Time to place your bets.