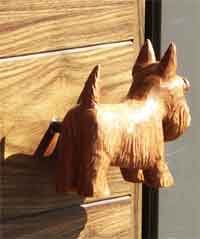 The January issue of Food&Wine has an article on the Michael and Naomi Hebberoy which you can read here.
The book would celebrate America's illegal supper clubs in a series of essays aimed at dismantling dining conventions—for instance, the idea that a restaurant needs to be in a pleasant, walkable neighborhood. Hebberoy likens Kill the Restaurant to Rainer Maria Rilke's Letters to a Young Poet. He hopes it will inspire "18-year-old kids to cook for their punk rock friends and charge them for it. It could be a major catalyst for change in the world of food." He also hopes to convince Oregon's governor, Ted Kulongoski, to help legalize underground restaurants—say, by allowing diners to sign liability waivers.
I also stumbled across another article written by Michael Hebberoy himself. There's no one quite as cool as Michael, if he must say so himself.
I don't have much to say about these articles, but I've gotten so many emails I thought I should post something. Feel free to comment.