Is it restaurant apocalypse? Not yet, but it is a difficult time.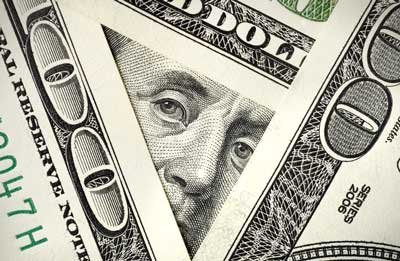 Restaurant Apocalypse 2009!!! That's what Willamette Week is calling this time, or something close anyway – I can never find anything on their new website.
With all the news and rumors floating about, I've been giving the subject quite a bit of thought. It seems to me, the "apocalypse" has failed to happen. Looking back through the news for the five years this site has been around, Portland is actually slightly behind average in restaurant closings. I'm not saying that won't change, but for now, we seem to be bucking the prediction of mass chaos and rioting chefs in the street.
Even more interesting, is how many new places have opened. I think anyone who opens a restaurant in this economy is incredibly naive, laundering money, or Camus's "eternal optimist." They'd better have a damn good business plan and something that sets them apart from the crowd, like incredible food or drinks. Take, for example, Chez Joly. No, really, take it! They opened at a terrible time, and the food matches. There is nothing about it that makes me want to return. On the other hand, if they ever get the door open, Beaker & Flask has a couple of excellent bartenders in Lance Mayhew and Kevin Ludwig, that will hopefully raise it up to the level of the Bar at Ten 01, which in my opinion, makes the best drinks in the city. If they play their cards right and avoid the pretension of some Portland (cough) "mixologists", they have a good chance of hitting a stride, which will lure people in the way that Pok Pok and Toro Bravo do. It will be interesting to look back in a year and see which Portland restaurants have survived.
My personal view is that restaurants are going to have a hard time in 2009, but it certainly won't be an apocalypse. The average restaurateur has been hit with a perfect storm of bad news:
Cost of goods has gone way up
Cost of labor has gone up (new minimum wage just went into effect)
The consumer has much less money to spend, and those that still have it, are throwing it around less freely.
What are they to do? If they raise prices, even fewer people can afford their food. If they drop prices, they can't pay their labor cost and overhead, like the ridiculously high leases they agreed to when times were good.
If there is one thing I've learned working around restaurants over the years, it's that most restaurateurs are not very good businessmen. Know any chef/owners with business degrees? Anyone? Let's face it, they are few and far between. They know how to pinch a dollar, and get every possible inch out of a salmon, but when it comes to looking beyond today and projecting a few years down the road, most will give a blank look and mutter something about needing to check the cellar.
I eat lots of meals in restaurants and get lots of gossip from employees. Here's what I've been hearing/seeing:
Wine is an expensive overhead. The days of huge wine lists seem to be fading, as less and less restaurants can afford to restock. Everyone seems to be cutting back on the size of their cellars.
I've spent a lot of time lately updating menus. Prices have gone up almost everywhere. A week ago I updated a restaurant, one I frequent and found the average entree had gone up over two dollars. There is a fine line between staying in business and scaring away the customers. The restaurant I mentioned above? They crossed that mental line, and I won't be going back; it's just too expensive now. Almost everyone has gone up one dollar per item. I updated a menu today where every single item has gone up a dollar. It infuriated me because it shows the owner if flailing wildly, rather than figuring out his food costs. I tend to be a hard-core budget, spreadsheet kind of guy.
Another thing I've noticed is the quiet fading of "organic" from menu descriptions. Organic tends to be a bit more expensive, and costs have to be controlled wherever possible. I wonder if this means we'll soon be seeing "Costco Farms mescaline mix" on menus. At least one local chef is shopping at the grocery store every day, her cart piled high with items for meals that night. No spoilage, I suppose.
Cheaper cuts. Prawns are smaller and fewer in number, cuts of meat are less desirable. Portion sizes are dropping (thank God!) I'm also noticing a nod towards comfort foods; people want this type of meal right now. Many of them have the benefit of being a bit cheaper to produce.
The hard sell. A few weeks ago a server practically sneered the words when he asked if I'd rather have "bright, sparkling water, or FLAT water". Set a bad tone for the rest of the night.
Cutting staff. Another fine line for a restaurant, they have to staff up enough for people to get service, but never more than they absolutely need. On the other hand, covers have been wildly inconsistent, varying wildly from week to week.
I'm big on people watching. It's almost as exciting to me seeing other people get their dishes, as it is when I get mine; I love to watch their expressions when they take the first bite. From my own experience with friends, and from observing other diners, here are some of the things I'm noticing:
Less alcohol; maybe one cocktail with dinner, instead of cocktails and a bottle of wine, or even more often, people seem to be having wine at home, and then having one glass at the restaurant to keep the buzz going. Restaurants with a reputation for lower markup, and a cellar with value-priced wines seem to be selling the most bottles; especially now that the holidays are over. Lots of bartenders seem to be spending quite a bit of time polishing glasses. Could it be that the hyper-inflation of cocktail prices have finally caught up with restaurants? Let's hope so. Cocktails are a cash cow for restaurants, and nine or ten dollar cocktails are stupid. In times like these, the average consumer is going to quit buying them and guess what… they'll get used to going to having a couple at home before going to restaurants. The effect will be long-lasting.
Splitting of appetizers. I was in northern California a few weeks ago and noticed this everywhere. Before the bubble burst, restaurants weren't always too obliging, but right now they seem to be happy to do this, and even bring a separate plate! My how times have changed.
Selecting cheaper items, or even skipping appetizers. When I have to order a $30 entree for a review, I always pause. Is there anything less expensive I haven't tried? Appetizers are edging upwards of $15.00. Too much.
There is a price point people don't seem to want to cross on a regular basis. Places like Por Que No, Lucca, Justa Pasta, and Toro Bravo don't seem to be as affected as the big boys. Whether true or not, folks seem to feel they are getting a good return for their money. Food carts have lines down the street, with more opening every day.
I could go on, but I think the points have been made. Is it restaurant apocalypse? Not yet, but it is a difficult time. So far, other states have been hit much harder than we have, but the economic troubles seem to have taken a bit longer to hit here. The survivors will be the businessmen, restaurateurs that didn't get sucked into a high overhead, and are finding creative ways to meet the expectations of the dining public without raising prices.
I think Andy Ricker of Pok Pok is a master class of how to open a restaurant: build a tiny shack off the beaten path, and sell everything to go. Let the food speak for itself. Build a buzz. Remodel a basement for minimum cost, train the heck out of your staff, and slowly expand. Let more buzz build. Add an upstairs. Let the buzz build some more. Something tells he doesn't have a lot of debt, but he has a wait every night. Bloody brilliant; I'd like to shake his hand. Now he is going to single-handedly jump start Chinatown. I can't wait. Let's hope he has been keeping notes.