New to the farmers market scene? The top ten mistakes shoppers make.
This article in EcoSalon was written about California farmers markets but holds true for just about anywhere.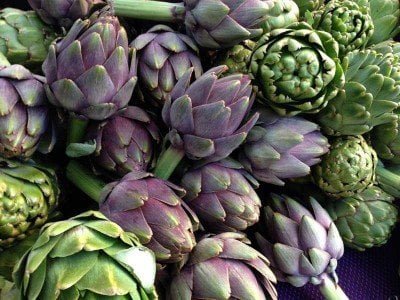 Many of the suggestions are pretty obvious – Don't get there too late, bring your own bags (though many local market vendors provide them. Lots of people bring some sort of basket to carry things with, and you may find yourself buying more than you can comfortably carry. Remember, you'll need to bring cash. Most markets don't have any way to take credit cards, though you can frequently find a cash machine in the area if you hunt around.
Try to be adventurous with new produce and ask the farmers questions – I've learned about different varieties of produce that I would have never tried if the vendor hadn't suggested them to me.
Veggies are usually cheaper than fruit. Don't forget dairy products, such as eggs, fish, cheese and meat. All of these can be found here. Don't bring pets – the Portland Farmers Market has outlawed them this year. Don't try to negotiate – it's not a flea market (though I've noticed prices sometimes drop at the very end of the day).
Finally, one rule I always follow. Walk the market first, taste what you can, look at what's available and check the prices. Then go back and do your shopping.
This is just a brief summary of the post. There is a lot more to read here.