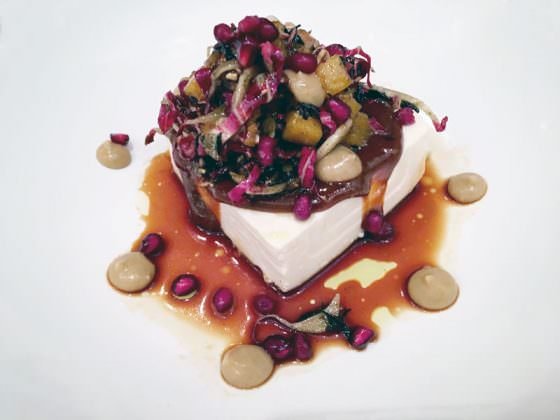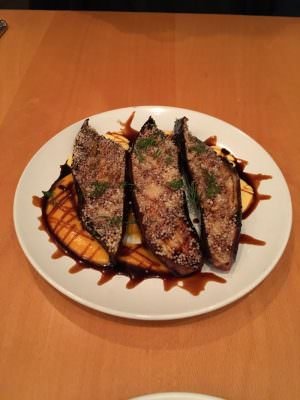 It seems best lists are all the rage with the kids these days, so I'll mention a few Portland restaurants which impressed me in 2016.
Best Meals:
If I'm judging by jaw-dropping, unexpectedly great food, I'd give the prize to a meal I had at Aviary a few months ago. The restaurant has been around for quite a while now, but it is turning out really good food, made from surprising combinations of ingredients. Even better, the prices have remained quite reasonable for what you get, and the staff, some of who seem to have been there since the beginning, is excellent. Don't fall into the trap of getting the same dishes every time you go; stretch your palate. I am not a fan of Eggplant, but it was suggested by the server, so we ordered it. I loved the dish and fought the urge to lick the plate. I was dubious about the Silken Tofu but was equally blown away. Repeat the process with little tubular rice cakes. Go with friends so you can lock eyes over the table, silently passing an "oh my god, this is so good" message between you.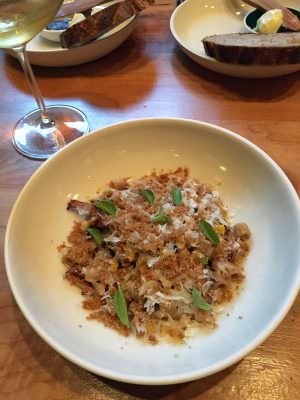 But, overall, my favorite Portland meal of 2016 was at Coquine. The food is excellent, the space warm and inviting; not usually the clamorous roar that afflicts many restaurants. You can order à la carte, but just tell them to feed you. You'll get a parade of warm plates that are direct and to the point. A few days after the recent election, we stopped in and had the full seven-course meal ($85). The plates came out in at an unrushed tempo, the experience dotted with little surprises along the way. At the end, the chef came to our table with a plate of desserts to choose from. When I had a difficult moment choosing between the excellent smoky chocolate chip cookie and one of the others choices, she said quietly, "It's been a difficult week for everyone, so I baked extra cookies. Pick one of the desserts and we'll give you a cookie too". That summed up all of my meals at Coquine. I've never had a course here I didn't like. It's a young restaurant, with heart and soul.