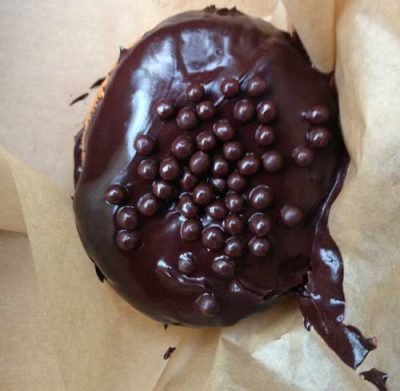 Food & Wine Lists Two Portland Shops as Best Doughnuts in the U.S.
Food & Wine Magazine has published their choices for the best donuts in America. They list Voodoo Doughnut, #14, as specializing in "wacky flavors and unexpected toppings." Clearly they haven't tasted them. Of Blue Star Donuts, #30, they say the donuts are "incredible, and turns out mind blowing flavors like mascarpone-frosted Tiramisu Pineapple-Pistachio Pina Colada."
I suppose we could look at this two different ways:
This list is crap, because Voodoo Donuts made the cut, and every local knows Safeway does a better job.
Yay, something other than Voodoo Donuts is on the list!
Top Pot Doughnuts in Seattle also received an accolade. F&W does not explain how the shops are ranked, but since it isn't alphabetical or by city, I can only assume it is from best to worst, though maybe it's the opposite. Beware, it's one of those horrible slideshows designed to get page clicks.
(I only use the spelling "Doughnuts", since the article uses it that way. I prefer "Donuts".)