"Everyone seemed so happy!"
Is Viagra-laced ice cream the hot new thing? It was if you were a guest at a recent party held by someone who would rather not have his name disclosed. In response to a request from a well to do customer, "Edible inventor" Charlie Francis of South Wales created a blue-colored ice cream called "arousal", a "Viagra blue" concoction of champagne-flavored ice cream. Each scoop contained 25mg. of the drug.
This was one of the weirder requests we've had; to make Viagra ice cream for a party. It was for one of our A-list Celebrity clients and they've made us sign a confidentiality agreement, so we can't say much about it, but I am allowed to say that they were 'very happy with the end result'.
---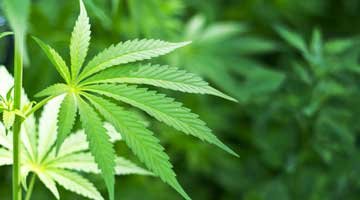 Colorado now has marijuana vending machines, the news of which is only slightly surprising. What caught my eye is the new term, "budtender". From KDVR News Denver,
"We're looking forward to using the ZAZZ machine to easily track all this inventory … we're gonna eliminate the middle man. It'll go straight from the budtender right into our machine. There's no room for theft by patients, employees … there's no way to lose track of the inventory," says Herbal Elements owner Greg Honan.
You can't just have salespeople anymore, you have to employ budtenders. For once I'm actually speechless, so will move on to the rest of the story.
According to KDVR, you'll need a medical marijuana card, and your ID will have to be verified before you can get anything out of the vending machine (in which case I have to ask, what's the point?) The machines will be stocked with goods from Herbal Elements in Eagle-Vail.
---
For my final foray into the bizarre, let me introduce you to a new product from KFC. The "chicken corsage". Stay with me here – it's a corsage made of flowers and fried chicken. Yeah, that's what I thought too, but it's a real product. $20.00. Drop everything and check out this video. It's freaking great: