T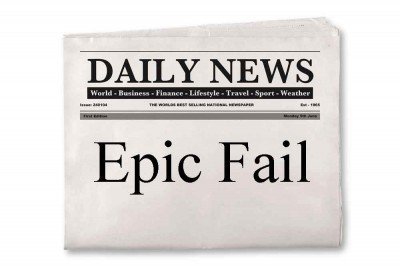 om Hurley has made a big splash in the Portland area, but not because of his restaurant. Instead, the focus is on his ability to maintain a position as chef and manage a restaurant, all while receiving disability from the city of Portland.
This according to the Oregonian. Let's look at the sequence of events:
Hurley is a city firefighter. In 1993, he hurts his back and gets full disability from the city.
Hurley's goes to the French Culinary Institute in New York, which is paid for by the city, to start him on a new career.
Hurley opens his own eponymous restaurant in Portland, all while continuing to claim disability payments of almost $4,000 a month.
Portland voters approve a reform measure to eliminate disability payments for people who are successfully working. Hurley loses his payments, but he's making good money from his restaurant.
In 2007, Hurley closes the restaurant and heads to Coupage in Seattle, while making snarky comments about how unsophisticated Portland is, and how much more he will be appreciated in Seattle.
Things don't go well at Coupage, and most of the staff left when he arrived. The restaurant closed in August 2007. I guess Seattle wasn't sophisticated enough for him either.
Mr. Hurley moves to Triangle Lounge, also in Seattle. In October of 2008, they "parted ways". Reports around the blogosphere say that he was impossible to work with.
These days, according to the Oregonian, Hurley has moved to the bay area but is now suing Portland for $2,000,000 to restart his disability claim because he can't hold a job since no one will work with him of his pain and suffering.
Read the Oregon Live article for lots more details, and then come back here and comment. The whole thing will make your blood boil. I'd love to hear your comments.