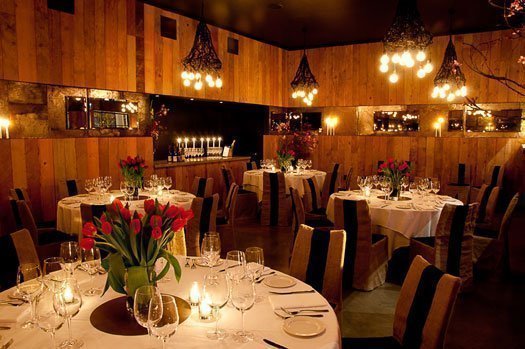 In a notice sent out by Wildwood today, the restaurant announced they will be serving their last meal on Tuesday, February 25th.
We'd like to thank our friends, family, farmers and vendors for your stalwart support over the last 20 years. We are so proud of the strides our team has made in recent years and the awesome amount of blood, sweat and tears they have dedicated to the restaurant. After our best year since 2007, it is heartbreaking to have to close now. Our team, lead by Executive Chef Dustin Clark in the kitchen and Cana Flug as General Manager, worked hard to bring an incredible dining experience to each and every one of our customers.

Wildwood has been privileged to be a part of so many special life occasions, and to have nurtured so much culinary talent in the Portland food community. We are honored to have supported the amazing community of farmers and vendors in the Pacific Northwest, and to have fostered national appreciation for our region.

Please join us this entire week through Tuesday, February 25th for seven days of celebratory send off. We hope you'll stop by, raise a last glass with us and send Wildwood off in style!

Stay tuned for our Next, Fabulous Venture.

Love,

Dustin, Cana, and the entire Wildwood Team, present and past.
Wildwood, originally opened by Cory Schrieber, quickly won praise for its innovative take on using local ingredients. Along with Higgins and Paley's Place, many consider the restaurant to have played a large part in inventing what is now called "Northwest Cuisine". Though Schrieber left the restaurant in 2007, Sous chef Dustin Clark stepped up to the plate, and has run the kitchen ever since. Over the past few years, they were starting to regain some of the buzz that they lost during the restaurant boom of the early 2000's.
I wish them all the best of luck.