Restaurateur Nick Zukin has thrown in the towel on Zapapizza, which featured pan pizza with Mexican toppings.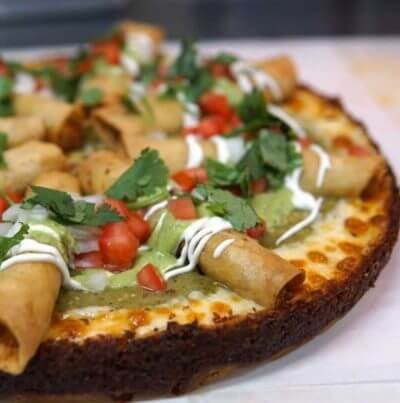 I have heard Zapapizza was good, and am a bit embarrassed I never visited the restaurant. It was on a street I don't happen down very often, and I pretty much forgot about it. Best of luck to Nick and his employees.
Here is the Facebook announcement which is quite interesting:
Today will be our last day.

We want to thank all our customers and those in the neighborhood who have supported us since we opened. Not all will be lost. The Valentina wings will be available at Mi Mero Mole starting next week. But really, thank you. We know a lot of you tried in vain to get friends and colleagues to give us a try.

On a personal note, I want to thank my staff — Christopher, Harrison, Edgar, Carmen, Pablito, Antonio, and Brian. They helped us get glowing reviews in both the Willamette Week and Oregonian, plus maintain over 4.5 stars on both Google and Yelp. We were even on Willamette Week's "best places to eat this week" several times. That's in large part because of them.
You can read the rest on Facebook.
First spotted by OregonLive.com