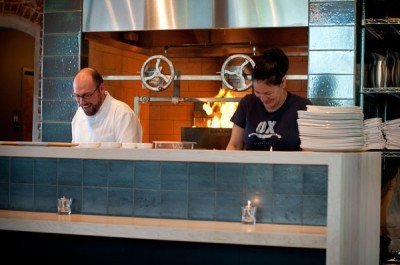 20. OX restaurant is a temple to "the wood-fired grilling tradition of Argentina, and with it, the culinary heritage of Spain, France and Italy". Opened in early 2012 by Quiñónez and Greg Denton, Ox has shot to the top of  Portland's "must visit" restaurants, and placed number one on my 2012 Best New Restaurant List.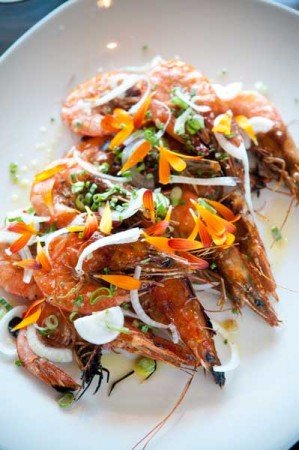 On a recent warm summer evening, I ordered two empanadas. The crusts were light, beautifully folded and crimped. One cradled juicy cumin-spiced beef, piquant green olives, and sweet raisins; a classic combination of flavors. The second held sweet grilled corn, which melded with poblano, potato and fontina. They were marvelous and light; far better than I had learned to make myself when I was dating an Argentinian many years ago.
A salad of grilled raddicchio, arugula, avocado, chevre, grilled corn, toasted garlic, and an anchovy vinaigrette was my least favorite item on the menu.  I felt there were too many flavors competing for attention – nothing drew my attention. The chèvre was fresh, light and mild flavored, giving creamy bits of texture, but the corn wasn't as sweet as it was in the empanada, and tasted like it had been grilled ahead of time and had dried a bit.
You can read the entire text of this review by clicking here.
Address: 2225 Northeast Martin Luther King Junior Boulevard  Portland, OR 97212  Map
Phone: (503) 284-3366
Website: OxPDX.com
Hours: Tues – Sunday 5pm-close
Happy Hour: n/a
Reservation Policy: call for parties of six or more
Noise level: Moderately loud, but not difficult for conversation.
Price: Moderate – Expensive
Social: Twitter