Aviary, one of Portland's best restaurants, has announced they will be closing.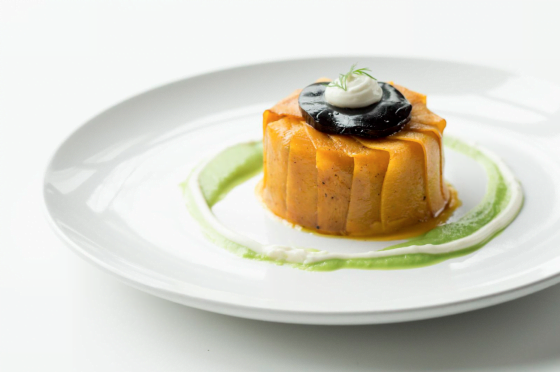 The announcement on Facebook is short – "Aviary's last day of service will be Saturday, August 29th. Thank you all for the support and friendship these past 9+ years."
This news surprises me; Aviary has two outdoor dining areas and has been making a strong effort to provide both take-out and patio dining, continuing with their famous lobster rolls, duck banh mi, pig ear salad and more. I worry if they can't make it, who can? Especially as Fall rapidly approaches and the street dining and patio areas will be going away.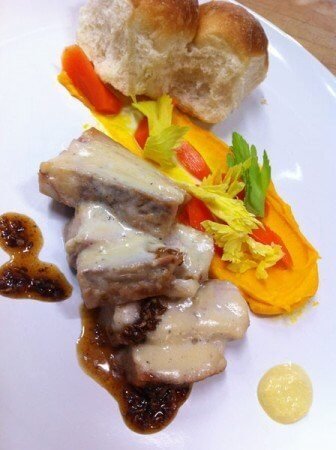 Aviary was opened by three chefs, Sarah Pliner, Jasper Shen and Kat Whithead, who between them had a portfolio that's a who's who of New York restaurants – Jean Georges, Aldea, Ducasse, Aquavit, and 5 Ninth. The restaurant first opened on NE Alberta in 2011. Shortly thereafter, a firework set fire to the roof of the restaurant, heavily damaging it and the neighboring Barista Coffee. It wasn't until December when they were finally able to serve again.
In my early review of the restaurant I wrote, "Redolent of the sea, oysters at Aviary restaurant come five to a plate on a sparkling bed of ice. They hit the tongue like silk, sliding back, the tiny summer tang of tomato granite, building to the barest hint of horseradish, and then as they go down, a whisper of salty ocean air, like you are standing on a beach in a warm breeze… The food they serve is executed with a rare degree of excellence. It is not merely to be consumed; it's meant to be thought about, tasted with eyes closed, lingered over, and discussed with a good friend. I worry whether there are enough people here willing to pause a conversation for a moment and think about what the chef was trying to achieve when he created the plate. The food is sophisticated, and from the buzz around town, it seems this is not the restaurant to go to with friends who don't have a good palate. Go with people who are adventurous and interested in food. Like any restaurant, people either get it, or they don't; nothing wrong with that."
Another one of my favorite Portland restaurants gone. I'm running out of them. I'll make a special effort to go by before the 29th. My best to their staff, and thank you for all the memorable meals.