The pandemic claims popular Cacao Drink Chocolate store.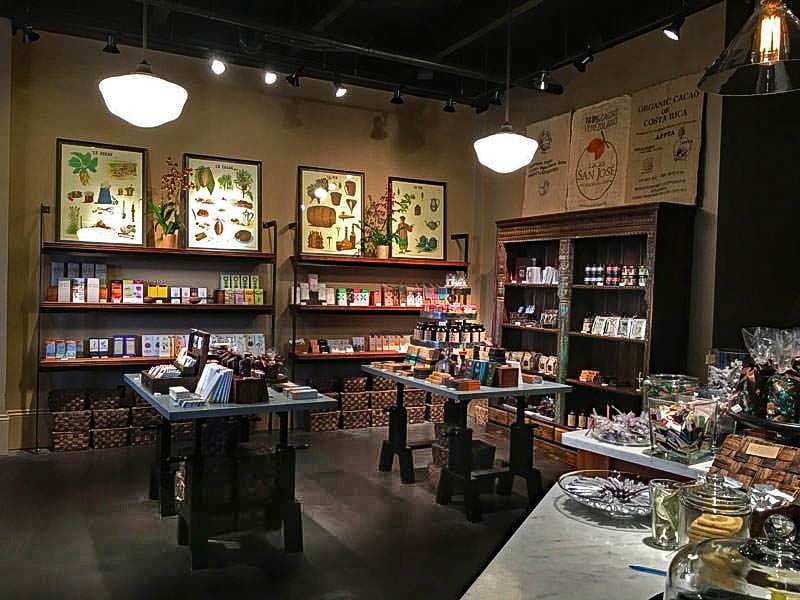 When Cacao first opened in 2006, it was a game-changer for Portland, a shop that focused on selling nothing but chocolate, manned by owners who are some of the most knowledgeable about the product in the Northwest. Aubrey Lindley and Jesse Mannis lived and breathed chocolate, and carried the largest selection of high-quality bars in our area. Fourteen years later, this is still the case.
Jesse, who cut his chops at Fran's chocolates for over 10 years, and business partner Aubrey Lindley, opened Cacao Chocolate in September 2006. When we reviewed the store, we said, "There are shops that sell chocolate and then there is the Cacao chocolate shop in Portland. The latter can inspire even the most hardened and cynical among us." That's held true to this day.
Though the sheer quantity of bars available could be intimidating, the owners and their well-trained staff were adept at narrowing down the recipient's taste to find just the right selection. The amount and variety of chocolate at Cacao is impressive, including long walls of tall shelves filled with chocolates, two large display tables stacked high with a large variety of bars, and a display case of carefully chosen truffles and other chocolate-covered bites.
And then there is the drinking chocolate. Made with a 50% milk to chocolate ratio, they are lightly frothed and come in either a dark 72% or a lighter 65% cacao variety as well as a spicy version. These are the perfect reviving agents for a brisk autumn day. I stop in at least every few months for a quick pick-me-up, to relax with a friend, and to pick up a supply to get me through the dark moments.
They are having a final sale in the store, this Saturday, October 31st from 11 am – 3 pm. If you are like me, the stress of this year is getting to you. Go by and pick up something to get you through the election.
This is another closure that just breaks my heart. I got choked up when I heard the news; it's one of the reasons I loved Portland. Thanks to the owners for all the memories and best of luck to them and their staff. You will be missed.
Here is their final note about the closure and sale:
Parting is such sweet sorrow

Jesse Manis & Aubrey Lindley of Cacao

For us this business has always been about the people. The talented and innovative makers, the loyal and dedicated customers, our tireless and devoted employees. Over the years we have learned and grown along with a vibrant and rich community of people who love chocolate and after nearly 15 years it is time to say goodbye to this chapter in our lives and close our store. It has been our distinct pleasure to occupy this physical space but more importantly, for you to allow us to occupy space in your lives. Your enthusiasm, generosity and kindness has known no bounds and we will remember it always. To our amazing staff, the global chocolate community, the Portland food community, and all of our friends and family, we cannot thank you enough.

As the market has grown and consumers have become more knowledgeable our role has changed. When we opened we helped introduce the world to a new way of thinking about and talking about chocolate, representing the first wave of American craft chocolate makers. The discovery and exploration continues but we are reevaluating where we fit in to that and what the future holds. If you would like to keep in touch please be sure to

sign up for our email list at our website contact page

or follow us on

Instagram

or

Twitter

.

We will be having a CHOCOLATE SALE this Saturday October 31st from 11-3 (Halloween) and all our chocolate inventory will be 50% off. There may be some additional items for sale as well! We'd love to see you.

PLEASE DON'T FORGET TO VOTE! YOUR VOTE MATTERS.