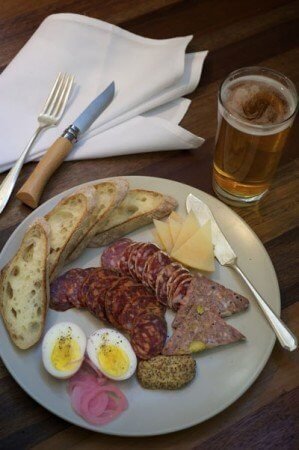 On the recent fig story, a commenter asks, "I am looking to find a place I can go and u pick some figs? I work in a Alzheimer's facility and my residents loved the figs we got last year. They brought back so many memories for them when they where children. Last year we had a nursery donate a couple of boxes to us… Except this year they had to cut down their trees so they could expand the nursery. If you can think of any place I could pick up some figs please let me know" This sounds like a great idea to me. If anyone has an idea, drop me a note and I'll pass it along.
---
A new hot pot restaurant is coming to SE Portland. Chongqing Huoguo at 8230 SE HARRISON #315-320 has applied for a liquor license for a 63 seat restaurant which will be open daily. According to the Oregonian, Chongqing Huoguo literally means "Chongqing hot pot". "Chongqing, a major city in China's Sichuan province, is the recognized birthplace of hot pot, a style of eating now popular throughout China (and the world). At hot pot restaurants, customers cook meat, fish and vegetables in big bowls of broth simmering at the table."
I'm glad to see more of these restaurants popping up, especially as cooler months approach. I'm not a particular fan of the downtown Hot Pot City anymore. It feels… dirty.
---
So much for Jeffery Morganthaler's secret dream of retiring aboard a cruise ship. Royal Caribbean's newest ship features robot bartenders. "Guests place orders via tablets and then have fun watching robotic bartenders hard at work mixing cocktails," the company said. Passengers can pay for their robotically shaken drinks via RFID wristbands, which also double as their room key."
The robots are programmed to make all the standard drinks discerning passengers on a cruise ship might wish for. What could go wrong?
It's nice to know they can save on a bit of hiring so that the isles aren't cluttered up by employees during an emergency at sea.
---
Speaking of Morganthaler, Pépé Le Moko, the "speakeasy" below Ace Hotel/Clyde Common, has been named one of the "5 Best Cocktail Bars in America 2014". Yes, I know, I said no more best of lists, but this was from Bon Appétit which gives it a little more credibility. Since their online obligatory slideshow is broken, I'll save you the trouble of digging through their website – "A bunkerlike spot below the Ace Hotel that serves the kind of mixed drinks your parents probably loved—Long Island Iced Teas, amaretto sours, and so on.".
That's it. Hmm… maybe I should quit BA lists too.
---
Michael Russell over at the Oregonian breaks the news that the good people behind Biwa are opening a ramen shop in SE Portland. According to Russell, "Gabe Rosen and Kina Voelz will branch out with a new, ramen-focused restaurant. At Noraneko — Japanese for "alley cat" — expect classic ramen alongside its usual entourage, gyoza (dumplings) and karaage (fried chicken) from a space in a renovated Water Avenue building in the shadow of the Hawthorne Bridge. If the restaurant is successful, it could help push Portland into a true ramen renaissance."
I still think they make the best ramen in town.
---
Have you jumped on the "Sous Vide" craze? Lots of restaurants have been using them for years, and even Thomas Keller has written a book about it. More manufacturers are coming out with equipment for doing this at home, and prices have plummeted. Being a hacker type, I built my own machine out of an 80's garage sale hotpot and a few basic electronic components. Basically, a thermostat and water circulator are attached to a pot of water. Set the temperature, add some bagged, seasoned food, and leave it. It will bring the food up to exactly the temperature you want, and hold it there, ending the threat of overcooking. In my experience it doesn't work well for everything, but I have found it really nice for when friends are over and I don't want to spend much time in the kitchen. Sometimes just a few moments in a saute to finish a dish can bridge the gap. On the other hand, one has to plan ahead, as it can take quite a while to bring food up to the correct temperature. A neighbor of mine has three of them; but going to dinner at her house is a bit odd – no cooking smells.
Anova Culinary – $199, has some that are getting rave reviews, and they clip onto any pot. No, I don't get anything if you buy one. I'm just making conversation.