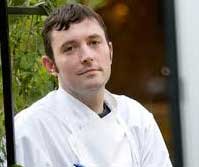 I thought this might happen. News this morning that executive chef David Anderson has left Genoa Restaurant. No other details at this point. I'm not even going to speculate. Jake Martin was once a chef at Fenouil and Central, before leaving for Seattle will now head up the kitchen.
Back in December, Michael Russell over at The Oregonian reported that Martin was returning to Portland from Seattle to take over as Chef de Cuisine, and that he'd "be working with Executive Chef David Anderson".
Genoa was #17 in our the readers poll of the best restaurants in Portland 2012.