After 100 years of business, Portland's Skyline Tavern has closed.
When I first came to Portland in 2004, I took a drive along Skyline to look at the view and came to an old tavern that had over 2 acres of beautiful grounds but had clearly seen better days. I enjoy dive bars, so I stopped, talked to the bartender, and developed a liking for the place, returning now and then for a beer when I was in the area.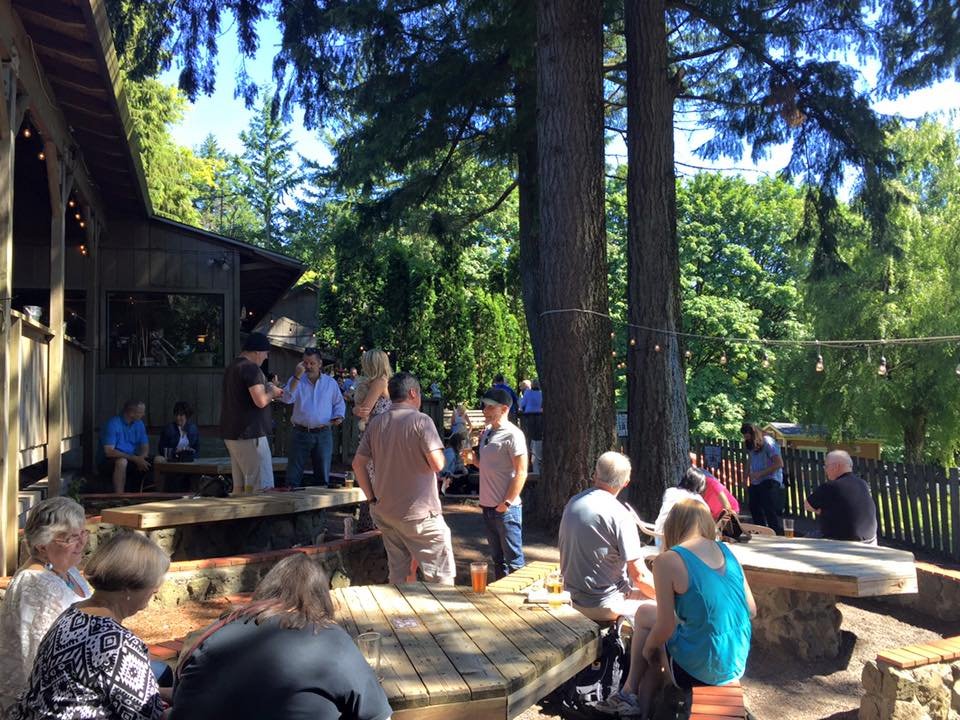 The bar was built in 1920, and as far as I know, remained a tavern until it "temporarily" closed when Covid-19 hit in 2020.
Scott Ray Becker, a member of the Black Dogs of Skyline band, and eco-filmmaker bought the property in 2014. He did what was unthinkable to many regulars, giving it a good cleaning, bringing in a better selection of beer and wine, adding edible food, and breathing new life into the large, forested area around the property. It wasn't long before people started coming back, and I was one of them. For me, dealing with MS was all about achieving goals, and I set lots of difficult ones for myself, the biggest was hiking the Waterline Trail from the St. John's entrance to Forest Park all the way up to Skyline Drive for a beer and sandwich at the tavern. It took me multiple tries, but eventually, I was able to make it, and my reward was a leisurely lunch, a stroll around the grounds, and an all-downhill walk back to my car. Like this website, it played a part in regaining some of the self-worth that I lost when I first got sick.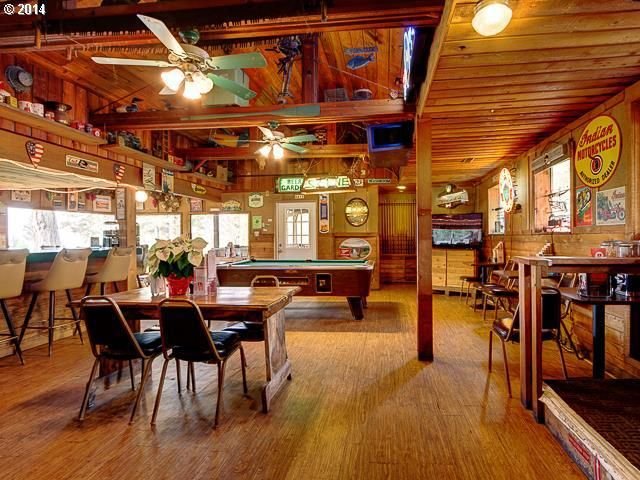 After such a long closure, I had a suspicion Skyline Tavern would never reopen, which was confirmed to me today in a note from Scott. When I wrote to him about my hiking goal, he said,
That was one of my favorite things about the tavern—that folks could hike through forest park and emerge into a clearing at the top of the hill to a wooden palace with tasty food, frothy beverages and good music. And views out west after being in the forest canopy.

I bought the Tavern in January 2004 from Andy Craig. Closed it Wednesday March 11 2020 after my band BLACK DOGS OF SKYLINE played a final set knowing the close confines of the cozy tavern we're going to be viral incubator for the ensuing pandemic. And almost two years later…still the virus runs rampant.

It was a great run. I've decided to close the Tavern(food & drink part) for good but I do plan on some small outdoor music events there this summer. I'm currently developing an email newsletter to update folks.  Ideally they will hike to the tavern like you to keep the impact to the neighborhood to the minimum.

Thanks for loving the Skyline Tavern.

Scott

1920-2020. A good run.
Private Music Recording Studio and record label now.
Info@skytav.com for anyone who wants periodic updates.
The Skyline Tavern wasn't a place I visited often, but I always liked knowing it was there when I needed something new, or had a friend in town that I knew would appreciate it. I'm sad to see it go but will return for future events.