This list of recently closed restaurants in the Portland Metro area.
It will be updated regularly.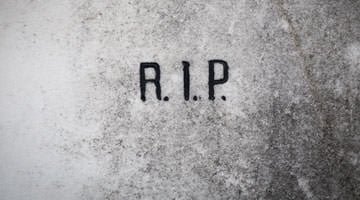 In the order of most recent closures first. Note that I don't normally link to Facebook (FB) or Instagram sites because I just end up with a broken link in a few months. Keep in mind that some of these businesses may reopen in the future, though current indications are that they will not.

Malka – Instagram
Nola Donuts – all locations. – Eater
Lucky Lab Killingsworth – KGW News
Rally Pizza – Rally Pizza
Sunshine Noodles – Eater
23Hoyt – 23 Hoyt
Hob Nob Brewhouse. Reader
Lac St. Jack – Chefstable
Fills Lake Oswego – Chefstable
Renata – Eater
Manzana – Lake Oswego. Reader
Stanfords – Lake Oswego. Reader
Ripe Cooperative – Ripe
Chez Jose – KGW
Portofino – PFD
Cooperativa – Portland Monthly
YaYa – Eater
Bark City BBQ – Portland Monthly
Hissyfit – Instagram
Gustav's Clackamas – reader
Pix Patisserie – Pix
Seastar Bakery and Handsome Pizza – Eater
Gabagool – Instagram
Tails & Trotters — T&T
Verdigris – Eater
Radar – Eater
Penzys Spices – Pearl District – Reader
Park Avenue Fine Wines – PFD
The Roxy – Eater
Willow – Eater
Flying Elephants – Lake Oswego – Elephants
Clyde Common – Eater
Twilight Cafe & Bar – reader
Acadia – Insta
Bistro Agnes – Bistro Agnes
Chop in St. Johns – reader
Cup & Saucer – reader
Botanist – reader
XLB (Slabtown) – XLB
Holy Trinity BBQ – KGW
Paley's Place – PFD
Cassidy's – PFD (reopened June 2022)

Grano Bread/Bakery – PFD
Circa 33 – Eater
DarSalam Pearl/Hawthorne – Eater
Ned Ludd – PFD
Sungari Pearl – Reader
Jackrabbit – PFD
Aviv Vegan – all branches. Eater
Jackknife Bar – reader tip
YUI – Portland Mercury
Fairway Restaurant – PFD
Bijou Cafe – reader
The Persian House – KGW
The Grant House – Vancouver – PFD
Red Star Tavern – reader tip
Ataula – Portland Monthly
Communion Bakehouse – Insta
Nodoguro – Right at the Fork Podcast

Tonari – Right at the Fork Podcast
Sweet Basil's Cafe – Cannon Beach. PFD
Raven & Rose – reader tip
Ciao Vito – Eater
Ben & Jerry's – PSU/Mill Street. PFD
Spice Thai Kitchen – PFD
Division Wine Co. – social.
Masia – Eater
Cardinal Club – PFD

Kachinka – newsletter

Hawthorne Hophouse – PFD
Bailey's Tap Room – Brewpublic

Base Camp Brewing – Oregonian
Burrasca – PFD
Smokehouse Tavern – PFD
Portland Brewing (February) – New School Beer
Hungry Tiger – Mercury
Sidecar 11 – Mercury

DR Brew Tea – Alberta

Waffle Window Alberta

Kargi GoGo
Cruz Room – PFD

Sidecar – PDX Eater
Vancouver Pizza – KGW News

Roe – PFD

Cultured Caveman – PFD

Bar King, Bakery at Bar King

The Old Gold – Willamette Week
Cacao Drink Chocolate – PFD
The Cheese Bar – PFD
Paydirt – Willamette Week
Tough Luck – Willamette Week
Hi-Top Tavern – Willamette Week
Random Order Coffeehouse – PFD
Kargi Gogo – PFD
Quickfish SW – Eater

Headwaters –PBJ

Bailey's Taproom – KGW
Rosa Rosa – PBJ

Muu Muu – Eater
Hobo's Restaurant & Lounge
Tube Bar – PFD
Bar Mingo (now an Italian market) – PFD
Uno Mas Taqueria – West Burnside/Civic and SW Glisan – Instagram
Big O's Pizza – Beaverton – PFD
Bunk Alberta – PFD
All Pok Pok restaurants – PFD
Tube Bar (oldtown) – WW
Headwaters – Portland Monthly
Rosa Rosa – Portland Monthly
Viola Wine Cellars – PFD
Jacqueline – closed for the winter – PFD
The Hairy Lobster – PFD
Ways and Means Oyster House Bridgeport – PFD
The Station Pizza Pub – PFD
Delores PDX – PFD
Giorgio's – PFD
Beast – Now a grocery and to-go shop.
Untapped – Instagram
Hopworks North Portland – New School Beer

Pop Bagel – Bagels still available from Nuvrei on Fridays by special order. PFD
Holdfast Dining – OregonLive
Bunk Sandwiches Alberta – Eater
Imperial – Eater
The Crown – Eater
Ataula – PFD
Beetroot Market & Deli – Eater
Poke Mon – PFD
Fortune – FB
Bridges Cafe – FB
Giorgio's – PFD
Oui! – PFD (Indefinite hiatus) – FB
Ford Food and Drink – PFD
Thirsty Monk – New School Beer
Neat Whiskey Bar – 
Rogue Pearl District
No Bones Beach Club – Eater
Abyssinian Kitchen – OregonLive
Stella Taco – Eater
Alma Chocolate – PFD
Back to Eden – PFD
Corbett Fish House – PFD
Yonder – Instagram
Ristretto Roasters – all plus wholesale – PFD
Boxer Ramen (Westmoreland/SE). Now reopened as Baes Chicken
Toro Bravo – Oregonian. PFD article
Tasty n Daughters – Oregonian
Tasty n Alder – Oregonian
Plaza Del Toro – Oregonian
Shift Drinks – Eater
Mi Mero Mole – FB
Ristretto North Williams – Eater
Le Bistro Montage – FB
Prasad – NW Davis. – PFD
The Bomber – OregonLive
Lapella – Vancouver – PFD
Ladd Taphouse – Eater
Pok Pok – many locations – PFD
Revelry – Eater
Blue Star Donuts NW, Progress Ridge, Downtown Portland, Multnomah Village – FB
Trinket – Eater
Irving Street Kitchen – Eater
Arleta Library Bakery & Cafe – Baltimore Sun
Xica Cantina – PFD
Sushi Ichidai – Eater
Helser's – FB
Liberty Glass – Eater
Tanker Bar – FB
Sparrows Coffeehouse – Oregon Live
Prosperity Pie Shoppe (Mult. Village) – PFD
Sweet Tomatoes (all) – Washington Post

Noraneko – OregonLive
Joe's Crab Shack (Vancouver) – PFD
Giraffe Store – Eater
Nomad – PFD
Off the Waffle (SE Clinton)
Blackheart
Verde Cocina – Pearl District. – FB
Nel Centro – Eater
Altabira City Tavern – Eater
Perlot – PFD
The Velvet Lounge – PFD
Citizen Baker, Pullman Wine Bar – Eater
Tanner Creek Tavern – Eater
Wong's King Seafood – OregonLive