This list of restaurants in the Portland Metro area which have closed so far. 
It will be updated regularly.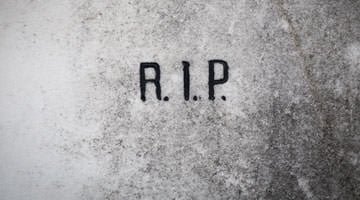 In the order of most recent closures first. Note that I don't normally link to Facebook (FB) or Instagram sites because I just end up with a broken link in a few months.

The Hairy Lobster – PFD
Ways and Means Oyster House Bridgeport – PFD
The Station Pizza Pub – PFD
Delores PDX – PFD
Giorgio's – PFD
Beast – may reopen in a new location.
Untapped – Instagram
Hopworks North Portland – New School Beer

Pop Bagel – PFD
Holdfast Dining – OregonLive
Bunk Sandwiches Alberta – Eater
Imperial – Eater
The Crown – Eater
Ataula – PFD
Beetroot Market & Deli – Eater
Renata – May be temorary. FB
Fortune – FB
Giorgio's – PFD
Oui! – PFD (Indefinite hiatus) – FB
Ford Food and Drink – PFD
Thirsty Monk – New School Beer
Neat Whiskey Bar – 
Rogue Pearl District
No Bones Beach Club – Eater
Stella Taco – Eater
Case Study Coffee Roasters (all) PFD
Alma Chocolate – PFD
Back to Eden – PFD
Corbett Fish House – PFD
Ristretto Roasters – Koin Tower – PFD
Boxer Ramen (Westmoreland/SE). Now reopen as Baes Chicken
Toro Bravo – Oregonian. PFD article
Tasty n Daughters – Oregonian
Tasty n Alder – Oregonian
Plaza Del Toro – Oregonian
Shift Drinks – Eater
Mi Mero Mole – FB
Ristretto North Williams – Eater
Le Bistro Montage – FB
The Bomber – OregonLive
Lapella – Vancouver – PFD
Ladd Taphouse – Eater
Pok Pok – many locations – PFD
Revelry – Eater
Blue Star Donuts NW, Progress Ridge, Downtown Portland, Multnomah Village – FB
Trinket – Eater
Irving Street Kitchen – Eater
Arleta Library Bakery & Cafe – Baltimore Sun
Sushi Ichidai – Eater
Helser's – FB
Liberty Glass – Eater
Tanker Bar – FB
Sparrows Coffeehouse – Oregon Live
Prosperity Pie Shoppe (Mult. Village) – PFD
Sweet Tomatoes (all) – Washington Post

Noraneko – OregonLive
Joe's Crab Shack (Vancouver) – PFD
Giraffe Store – Eater
Off the Waffle (SE Clinton)
Blackheart
Verde Cocina – Pearl District. – FB
Nel Centro – Eater
Altabira City Tavern – Eater
Citizen Baker, Pullman Wine Bar – Eater
Tanner Creek Tavern – Eater
Wong's King Seafood – OregonLive