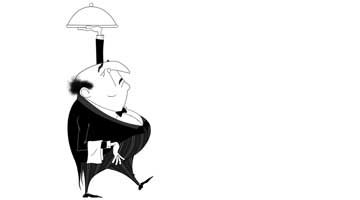 In a recent article in LA Weekly, James Beard Journalism Award-winning restaurant critic Johnathan Gold opined that all diners should tip 20% all the time. This includes good service, bad service, delivery, bartenders, wine service, counter service, to-go orders and coffee.
I've covered tips many times on this site (see below for links), but this is the first time I have seen someone so close to the industry make such a broad recommendation. I agree with tipping 20% for good service, but when my experience with the server is lousy, I'm hard-pressed to part with that much money. In my mind, tipping is a way to encourage good service, not all service. If we are going to follow these rules, a surcharge might as well be added to every bill, and save us the math.
The comments on the article are pretty entertaining.
2005 – On Tips and Tipping
2006 – Tipping Tips from Experts
2009 – Couple jailed for Refusing to Pay Mandatory Gratuity