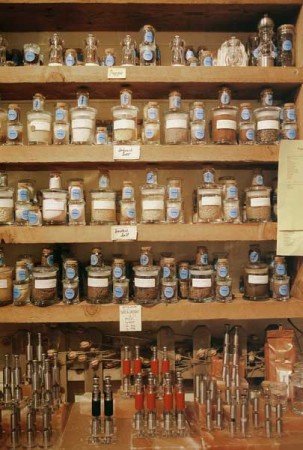 This sounds pretty great, so I thought I'd post it here. The Meadow, opened another salt and chocolate shop over on NW 23rd last year. Now they are opening all 500 chocolate bars for tasting, beginning July 1st.
"You are invited to pick and choose from any and all of The Meadow's chocolate shelves. Take the library ladder and explore! One shelf features dark chocolate exclusively from Europe. Another shelf holds dark chocolate from America and beyond. Yet another brings together milk chocolate, salted caramels, raw chocolate, big bars of baking chocolate, drinking chocolate, and caramel sauces. And right up front is a full case of flavored chocolate bars, bars with bacon, pop-rocks, and potato chips, to name just a few.

I really want to give people the opportunity to taste what has happened to chocolate in the last several years," says Mark Bitterman, owner of The Meadow. "We all grew up eating chocolate as a candy. Today we are seeing skilled chocolate makers using cacao beans of a quality that hasn't existed since Mayan times. It's nothing short of a flavor revolution. Chocolate is now on par with fine wine—except that for 8 bucks you get the flavor equivalent of a $150 bottle of Bordeaux!"

Over 50 chocolate makers are represented, and throughout the month of July, Portland's own world-class chocolate artisans will be sampling their wares. Meet Charley and Jessie Wheelock of Woodblock Chocolate and Holly Hukill of Mana Chocolate. Try the masterpieces of Xocolatl de David, Alma, and Cocanu. For those who want a taste of the classical perfection of the Old World, try renowned French and Italian masters like François Pralus, Michel Cluizel, and Cecilia Tessieri. Brazil, Peru, Grenada, São Tomé, and many other countries are also represented.

30 Days of Chocolate kicks off with "Chocolate Flight Night," a free talk and tasting hosted by Bitterman.
You can read the full press release with times and dates here. The Meadow is at 805 NW 23rd.