Widespread Seafood Labeling Fraud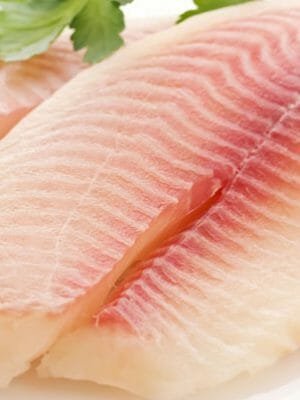 A report last week released by Oceana shows that seafood mislabeling has become a huge problem. DNA tests have found that 55% of the seafood sampled by Oceana in the Los Angeles area was mislabeled based on federal law.
In May and December of 2011, Oceana staff and supporters collected 119 seafood samples from grocery stores, restaurants and sushi venues in Los Angeles and Orange counties. The targeted species included those that were found to be mislabeled in previous studies as well as those with regional significance such as wild salmon, Dover or other regional soles, red snapper, yellowtail and white tuna.
Among the report's other key findings include:
Fraud was detected in 11 out of 18 different types of fish purchased.
Every single fish sold with the word "snapper" in the label (34 out of 34) was mislabeled, according to federal guidelines.
Nearly nine out of every ten sushi samples was mislabeled.
Eight out of nine sushi samples labeled as "white tuna" were actually escolar, a species that carries a health warning for it purgative effects.
You can read a .pdf of the report here.
---
Xico Mexican to Open
Another entrant in the flood of Mexican restaurants has been announced. According to Portland Monthly, Kelly Myers, previously Nostrana's chef de cuisine, will be the chef at Xico – 3715 SE Divison. It's pronounced "Chico". Look for a walk-up window in mid-July, and a dining room in August. The emphasis will be on making everything by hand with fresh ingredients. Big surprise. Lots more details here.
---
Researchers at Washington State University have discovered that a garlic compound is 100 times more effective than two commonly used antibiotics at fighting the source of food-borne illnesses.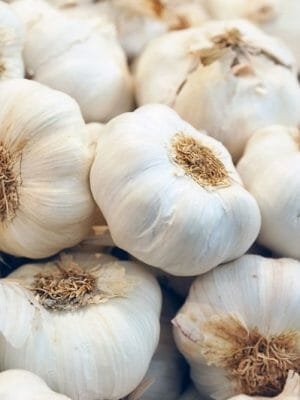 From Eurekalert.org,
The discovery opens the door to new treatments for raw and processed meats and food preparation surfaces.

"This work is very exciting to me because it shows that this compound has the potential to reduce disease-causing bacteria in the environment and in our food supply," says Dr. Xiaonan Lu, a postdoctoral researcher and lead author of the paper.

"This is the first step in developing or thinking about new intervention strategies," says Michael Konkel, a co-author who has been researching Campylobacter jejuni for 25 years.

"Campylobacter", says Konkel, "is simply the most common bacterial cause of food-borne illness in the United States and probably the world." Some 2.4 million Americans are affected every year, according to the Centers for Disease Control and Prevention, with symptoms including diarrhea, cramping, abdominal pain and fever. The bacteria are also responsible for triggering nearly one-third of the cases of a rare paralyzing disorder known as Guillain-Barré syndrome.
---
OregonLive reports that Yaw's Top Notch burgers is coming back.
The famous Yaw's hamburger with toasted buns and gravy fries, Green River soft drinks, thick milkshakes, homemade mayonnaise, relish, pickles, berry tarts and pies; and the car-hop service and Tootsie Roll cop, made Yaw's Top Notch a destination location for Portlanders; people sometimes waiting more than an hour to get a seat.

Yaw said he is bringing all the old family recipes to this venture. "They were done with the old ribbon and ink typewriter; some of them are still handwritten from way back when, but we got them all on computer now." He said he feels fortunate they have been able to come up with all the products that made their hamburgers unique.

At its peak in the seventies, Yaw's had four locations in the metro area; including a Yaw's Ham Bur-Beef location on Halsey, current home of King's Omelets.
Will it be successful? I hope so, but…
---
Morso, Kenny Giambalvo's new café has opened in the old Pearl District Mio Gelato space.
You may remember Kenny from such ventures as Balvo, the short-lived restaurant that is now 23Hoyt, and as the previous chef de cuisine at Bluehour. It's located at 25 N.W. 11th. Want to be it won't make it? Just a feeling.
---
McDonald's Phasing Out Sow Gestation Stalls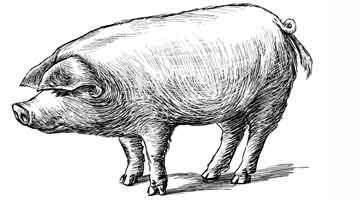 McDonald's has released a joint statement with the Humane Society of the United States, saying they will be requiring its U.S. pork suppliers to outline their plans to phase out the use of sow gestation stalls.
"McDonald's believes gestation stalls are not a sustainable production system for the future. There are alternatives that we think are better for the welfare of sows,"said Dan Gorsky, senior vice president of McDonald's North America Supply Chain Management. "McDonald's wants to see the end of sow confinement in gestation stalls in our supply chain. We are beginning an assessment with our U.S. suppliers to determine how to build on the work already underway to reach that goal. In May, after receiving our suppliers' plans, we'll share results from the assessment and our next steps."

"The HSUS has been a long-time advocate for ending the use of gestation crates, and McDonald's announcement is important and promising," said Wayne Pacelle, The HSUS' president and CEO. "All animals deserve humane treatment, including farm animals, and it's just wrong to immobilize animals for their whole lives in crates barely larger than their bodies."
These efforts are supported by Dr. Temple Grandin, of the movie Temple Grandin. If you haven't seen it, you should.
It should be noted that the crates have already been banned in Florida, Arizona and California, and are being phased out in Maine and Oregon.
Between 60 and 70 percent of sows are kept in crates during pregnancy in the United States,[10] each pregnancy lasting four months, with an average of 2.5 litters every year.[11] Sows, which can weigh 600 pounds (270 kg),[12] spend most of their three or four years of adult life in crates,[12] giving birth to between five and eight litters. As the sows grow larger, they no longer fit in the crates, and must sleep on their chests, unable to turn, until they are slaughtered.[5] The crates are usually placed side by side in rows of 20 sows per row and 100 rows per shed, the floors of the crates slatted to allow excrement to fall into a pit below. (Wikipedia.org)
---
Haiku Reviews?
I thought this idea was brilliant, but apparently, not many other people do. A Texas group is trying to fund a smartphone app called "Haiku Review". Their idea is a direct response to the increasingly long (and clueless) reviews being written on Yelp. The app restricts reviews to a single haiku, which, as you know from our recent contest, restricts you to 17 syllables. Think of it as restaurant reviews on Twitter – short, creative and to the point. Unfortunately, their attempt to raise money on Kickstarter to fund development only came up with a tiny percentage of the amount needed.
Remember, a Haiku is a seventeen-syllable poem in three phrases with 5, 7 and 5 syllables. An example:
Haikus are easy
But sometimes they don't make sense
Refrigerator
Try writing a restaurant review following that format in the comments. It's easier than you might think.
---
Roadkill Restaurant?
I'm pretty open to trying new things, but "roadkill" is not one of them.
From NPR's The Salt –
For a lot of hunters, eating roadkill is no big deal if it's picked up within a few hours of the accident and it's not too hot outside. "A good deer roadkill does not stay long beside the road around here … Nothing like fresh, free, venison," writes a commenter from Georgia on a recent piece on roadkill in Car and Driver.

Some states like Florida and Tennessee have laws that allow hunters or would-be scavengers to take roadkill home. Sometimes it's a favor to transportation officials who say 300,000 accidents a year are caused by animal-vehicle collisions, according to a 2008 report by the Federal Highway Administration [link no longer good].

But before serving any animal — be it deer or raccoon — on a plate, it's important to know how to check the blood, hair, and eyes of the animal for signs that the meat is safe enough to eat, as Steven Rinella, host of the Travel Channel show The Wild Within, demonstrates in this video. Some wild animals are susceptible to disease, and experts say the risk of foodborne illness with roadkill is no different than that from hunting wild game.
If anyone was ever to open a roadkill restaurant, I have a feeling it would be in Portland.