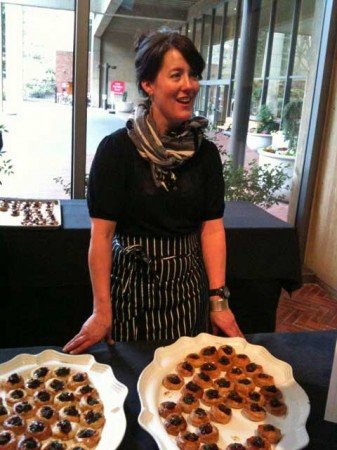 Naomi Pomeroy, owner of the ever popular Beast restaurant and the newer and well reviewed Expatriate, has won a James Beard Award for Best Chef Northwest. This is the first win for Pomeroy, though she was nominated in 2010, 2012 and 2013.
Pomeroy thanked her daughter, mentioning the difficult balance between a career as chef and mother, also mentioning fellow Portland nominee Cathy Whims of Nostrana/Oven & Shaker. "We all know that we don't do this alone at all," Pomeroy said. "I feel like I'm taking this home for everybody in the Northwest."
Pomeroy beat out three Seattle chefs to win the category: restaurant magnate Ethan Stowell, Jason Franey of Canlis, and Renée Erickson of The Whale Wins.
Congratulations to Naomi!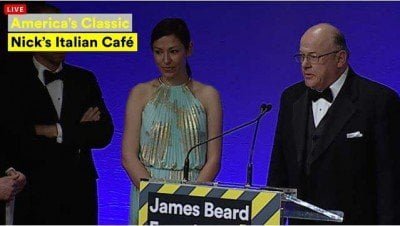 Additionally, Nick's Italian Cafe in McMinville won an award as an America's Classic restaurant, with owner Nick giving a heartfelt thank you to Oregon Vintners and his daughter and son-in-law who took over the restaurant a few years ago.
I was also glad to see that April Bloomfield of The Spotted Pig took home an award for Best Chef NYC. If you've never been, it should be on your list.