I have lots of little nuggets of news squirreled away, none worth a story on their own. Let's get started.
Changes in the John's Landing neighborhood.
A reader reports Szechuan Chef is moving down the street to the old Koji Osakaya location. Good riddance to Koji. Pier One is also leaving and the two combined spaces are going to be filled by a "high-end grocer". Honey Baked Ham will follow and the entire west side of the building is going to be renovated and filled by a brewery and/or pub, TBD. I've heard good things about Szechuan Chef over the years, but have never tried it. Anyone?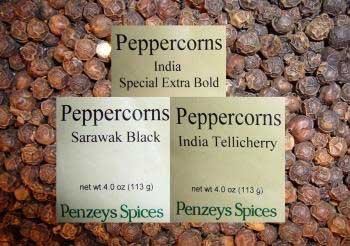 ---
Beaverton Penzeys Spices Relocates
Penzeys Spices has moved from their somewhat hidden space to the West of Fred Meyer to the Canyon Place Shopping Center next to the Asian Food Market just across Canyon Blvd. The new store has better exposure but is otherwise the same. It's now at 3831 SW 117th Ave Ste F, Beaverton, OR 97005.
---
Restaurants Unlimited – Portland City Grill, Henry's Tavern & Files Chapter 11
Restaurants unlimited, the investment company behind Portland City Grill, Stanford's Steak House, Henry's Tavern, Newport Seafood Grill, Prime Rib & Chocolate Cake, Portland Seafood Co. and many more (the latter two have closed), has announced they are filing for Chapter 11 bankruptcy. The company is blaming minimum wage increases. From KATU News,
Over the past three years, the company said their "profitability has been significantly impacted by progressive wage laws along the Pacific coast." As of now, Seattle's minimum wage is $16 per hour for the company. Portland's increased last week to $12.50 per hour. San Francisco's is $15.59. Restaurants Unlimited says wage increases have increased their expenses by $10.6 million through the 2019 fiscal year.

In a statement to KATU News, a company spokesperson said, "The wage hikes — between 35% and 70% — have significantly increased our labor costs and have had a serious impact on the economics of the business. While striving to maintain the quality guest experience our customers have come to expect at our restaurants, management and staff at RUI have worked diligently to manage the impact of the wage increases which, in aggregate, far exceed the company's net income.
No big loss to the Portland food scene, but airplane magazines will miss their advertising dollars. Does anyone remember when Atwaters was around?
---
Foster Burger R.I.P
Now closed: Foster Burger, the never-quite-found-its-footing ChefStable restaurant which opened amid much fanfare in 2009 has closed. Originally, it was received attention because chefs Daniel Mondok of Sel Gris, Andy Ricker of Pok Pok had thrown their weight behind it. But they quickly moved on, and the restaurant never seemed to find solid footing. I went shortly after it opened, but never returned; it was just too far from downtown. According to OregonLive, the Thunderbird bar next door will expand into the space. "adding more vegan options to the menu and a bigger bar option."
---
Super Deluxe Opening Location #2
According to Eater, Micha Camden's burger spot, Super Deluxe is heading to the Pearl District's Heartline Building for their second location. That's the one where he recently opened Little Bean, the chickpea-based ice cream shop. Speaking of which, I tried Little Bean shortly after they opened. I tried 3 flavors – Szechuan strawberry, orange caramel, and triple chocolate. Strawberry was ok, chocolate was best of the three, and the orange sucked. It was an interesting experience. I'd would never know it was garbanzo beans, but it didn't do anything for me. I'm glad I gave it a try, but probably wouldn't go back (I walked by a few days ago and had no urge to go in). The restaurant will be opening at 850 NW 13th Avenue sometime in July.
---
Ava Gene's Has Reopened After Remodel
The restaurant reopened in June after doubling the size of the kitchen. From the PR,
The build-out, led by architect/designer Brendon Farrell, makes only minimal visible changes to Ava Gene's beloved dining room —new brass tabletops, new artwork, an additional restroom, new accent lighting by Rejuvenation, and perhaps most noticeable to longtime patrons —extensive sound dampening throughout the restaurant to improve the acoustics. But behind-the-scenes are where the largest additions were made —a proper wine cellar, an expanded prep kitchen to allow more space for the pasta, dessert and in-house baking programs, as well as a back-door loading area for farms to deliver their produce daily. Patrons will notice a call-out to this final detail on the menu, noting that to date, Ava Gene's has purchased 105,154 pounds of produce locally since opening in 2012. Soon, Ava Gene's will expand the dessert menu, offer a pasta tasting menu, bake all bread in-house, and open for weekend brunch.

The second phase, following shortly,  includes the opening of Fora, an airy, flexible event space behind Ava Gene's,  which will seat up to 40 people, with more capacity for standing parties. Fora will offer guests menus from Ava Gene's kitchen, as well as more casual options from Cicoria, when it opens later this summer. Cicoria is the final piece of the expansion at 34th and Division, which will be a 75-seat pizzeria and bar, serving McFadden's own style of pizza —a thin-crust pie merging the tavern-style pizza of his youth in Wisconsin with the crispy pizzas found in Rome (and incorporating pizza-topping skill he learned cooking at Brooklyn's venerable Franny's). Cicoria will be fun, family-friendly, and casual, serving a menu of pizzas, salads, and pints of house-made gelato, to dine in or take out.
You can read the full PR here.
Ava Gene's is at 3377 SE Division St., Portland. (971) 229-0571
---
Hat Yai 2.0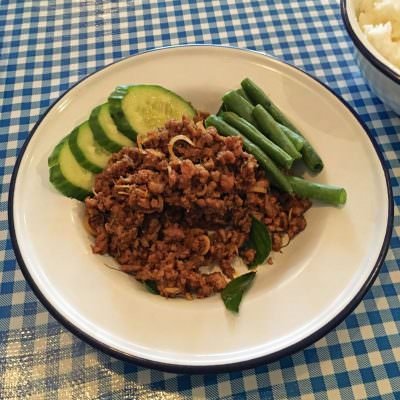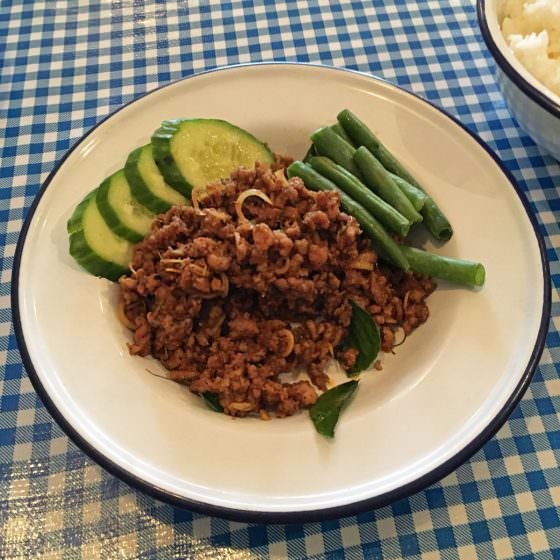 The original Hat Yai at 1605 NE Killingsworth Street is one of my favorite lunch places. If I'm having a really good day I'll go in, eat the (very) spicy Southern Thai Ground Pork and cry. On a bad day, I'll do the same thing. Now owner Earl Ninsom has opened another branch at 605 SE Belmont Street. The new restaurant has a few new items – Mushroom Skewers and Shrimp and Clam Curry but also drops a few such as Beef Cheek Curry and Tumeric Curry. No matter, the food is great in both locations. Give either one a try and keep an eye on the specials board – they've never steered me wrong.