Oregonian follows through on plans to dumb-down newspaper, to make it something the average reader would be able to understand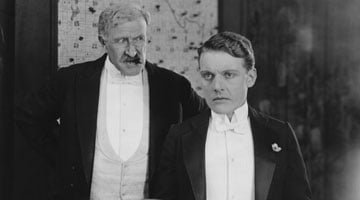 I've been sitting on the sidelines all day, watching the reaction to the latest Oregonian missive across the bow of foodies. It's all very entertaining; people seem surprised that the paper actually followed through on their plans to dumb-down the newspaper, to make it something the average reader would be able to understand it. Let's face it: the Oregonian has reportedly lost 55 thousand readers over the past two years. The rise of electronic media and blogs have relegated their paper to endangered species status. Now that the NY Times has updated their iPad reader to display all content for free, would anyone even consider buying the O? As usual, they sit on the sidelines, floundering along as their readers rush towards other sources for well-written news. It's not just the food writing suffering (those these writers are terrible!), it is every section of the paper.
It seems to me, that though they get lots of national press, the food community is quite small. As a dying institution, the O doesn't really have a choice but to go after a larger demographic; the group of people who, for whatever reason,  are willing to shell out the dollar a day. Perhaps they own birds, perhaps they change their oil at home, but to many people, it still has a place in their lives. Let's face it, with circulation statistics like these, the Oregonian has no choice but to scrape the bottom to hold on to their last few readers.
As I said a few months ago, the problem with this new editorial direction is that the newspaper has become an embarrassment to Portland. We are a city known for its restaurants. A great number of tourist dollars flow into our strained coffers because of this reputation, yet, the newspaper belittles this entire group of people. Can you imagine what a potential tourist would think if their only knowledge of our city came from a read of today's paper? I can only imagine city hall is furious over these changes, and the good people over at Travel Portland must be sitting at their desks with their jaws in their laps. It's a shame that the outsiders who now manage the Oregonian, are willing to lay waste to the reputation of our city for better circulation.
What is it about today's edition that has so many people upset? Let's take a look.
They published three articles:
1. A non-foodies food guide. You might be a foodie if:

Your dog's food dish is a charcuterie board
You only chew artisanal gum
You hate American cheese. And, honestly, America.
You think a food court is where Rachael Ray should be tried for culinary crimes against humanity
You might be a foodie… if you're rich
It is true that I wrote a similar article for the Portland Mercury in 2006, but it was completely tongue-in-cheek, and (I think) the answers were pretty entertaining. Do any of the Oregonian articles elicit a smile? Anyone? It seems to me the O stole the article from Alison over at the Merc., but didn't have a writer who was good enough to make it entertaining.
2. Non-foodies food guide: Four foodie fallacies — busted!

Highlights:

Fast-food restaurants aren't as clean as fine-dining establishments.
Well sure. You could eat off the floor at the Ford assembly line, but that doesn't make the food better, and most people I know think the opposite of this claim.
Kobe beef is the only great steak.
None of the foodies I know think this true and I can only think of one who has even tried "real" Kobe beef.
Only trendy restaurants use local ingredients.
This followed by a quote from Chris Dussin, president of Old Spaghetti Factory (and the ill-fated Lucier – no wonder it failed so quickly), who is:
"sick of the foodie buzzwords "local," "sustainable" and "fresh."
Interestingly, all words that Dussin threw about with abandon when he opened his flagship restaurant.
3. Dependable local chains that rank high on diners' lists.

Dutch Bros. Coffee

"For the foodies: All standard coffee drinks are poured as doubles. And Joe Brown packs as much rock-star charisma as the most lauded baristas."

Old Spaghetti Factory:

"Dussin, 54, recently expanded his business, opening Lucier, now a private dining space, and Pearl District hotspot Fenouil. And though foodies have remained silent where Old Spaghetti Factory is concerned, those other Dussin properties have gotten their share of foodie chatter." So the Dussin listed above complaining about foodie buzzwords, opened two of the restaurants who used them heavily in advertising. As for Fenouil, I don't believe Dussin "opened" the restaurant – he purchased it just before he opened Lucier.
Brace yourself; it gets worse:
Sayler's Old Country Kitchen

"For the foodies: Steak dinners priced by the ounce; onion rings made from a family recipe that goes back 50 years".
Um, most cooking 50 years ago wasn't very good. Note of interest, I once went to a Sayler's for a party. Tasted one dish and found an excuse to leave. Sat in the car and read a book until everyone else came out.
Finally, Shari's, and Taco Time, the latter which they compare to KoiFusion:

Did you hear about the latest foodie craze? Gourmet taco trucks.

Often, they don't have a set site: The owners announce where they'll be serving their high-end grub on Twitter. Foodies follow them around like 'tweens with Bieber fever.
It must be really difficult to be employed by the Oregonian right now. I wouldn't be able to look anyone in the face. It's a testimony to our poor economy that there are enough desperate journalists out there who will write this stuff. I can't wait for their "Militia News" section!
Updated: Check out this from Kelly Clarke over at Willamette Week
"Rarely are staffers here at WW struck speechless, but The Oregonian A&E section's "Non-foodies food guide" did it. Oregon's paper of record devoted four pages to explaining why foodies (ahem, you) are assholes and why you should spend your hard-earned dollars at Shari's, Taco Time, Old Spaghetti Factory and other quasi-local chains (Taco Time is based in Scottsdale, Ariz.).
Another update: I was told today that the Oregonian was raising home delivery rates by 22% effective December 1st. Nice to know.