The restaurant will still continue service for private parties and special pop-up dinners.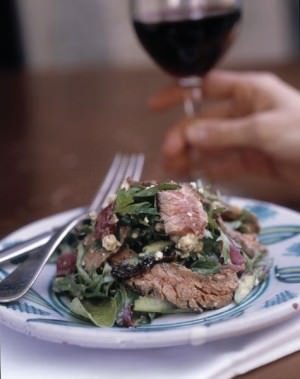 In a not too surprising email from Park Kitchen this afternoon the restaurant announced it will no longer be open for drop-in dinners as of the end of service on October 27th. I've been wondering how they would survive after receiving a judgment against them for over $800,000 after a variety of employee issues.
In 2016, owner Scott Dolich became one of the first Portland restauranters to experiment with eliminating tipping with a "one-house" system based on the European way of tipping. His idea was to further improve on the concept by removing the labor disparities between the front and back of the house. He felt the two positions could be merged, with tips eliminated from the equation by charging higher menu prices so every employee would get an even take.
Park Kitchen was one of the first restaurants in Portland that I truly loved. In its heyday, the food coming out of the kitchen was often the best in the city. I have fond memories of hanging out at the bar with bartender Kevin Ludwig, just telling him to "bring me whatever, with cocktails that might work with it." Always the sport, he never let me down. During the short time they served brunch, I could be found there almost every weekend.
I'm sad to see things ending this way. On a personal level, I have always liked
Scott Dolich
and thought he was an excellent chef.
Here is the official notice from their newsletter –
Park Kitchen will be discontinuing regular dinner service in its main dining room on Saturday, October 27th. We would love to have you join us October 23rd through October 27th for the remainder of our regular dinner services. Click here for a main dining room reservation.

Starting Monday, October 30th, we will be continuing service solely for private parties and special pop-up dinners. We will gladly accommodate parties from 6 to 30 people any night of the week.