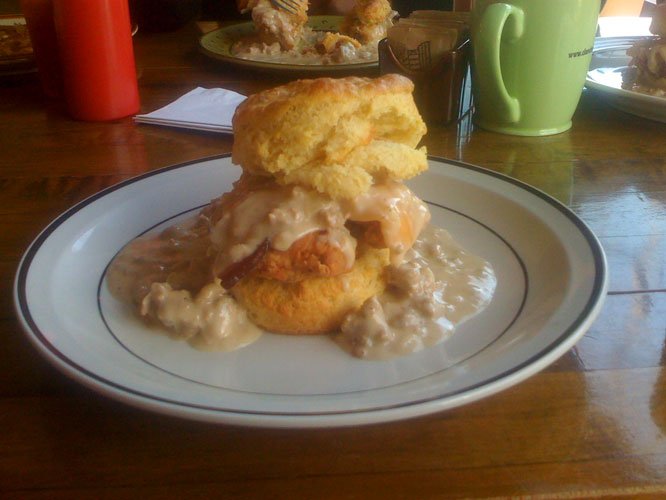 Pine State Biscuits has closed their popular SE Belmont restaurant. According to one of the owners, Kevin Atchley, they will be opening a new larger location at 1100 SE Division.
In the meantime, the NE Alberta location is still open everyday, and starting 4/4/13, they will expand their hours on Alberta dramatically:
Mon-Wed 7am-2pm
Thursday 7am-11pm
Fri-Sat 7am-1am
Sun 7am-11pm
Happy Hour from 3pm-6pm.
Back in 2010, Catherine Cole sat down with owners Kevin, Brian and Walt. You can read the interview here.