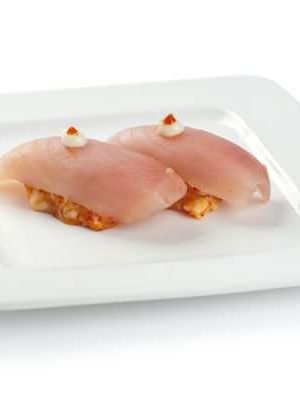 Where do you get the best sushi in Portland?
I wasn't surprised that Bamboo Sushi topped this poll; the restaurant has four locations and a slick PR program that seems designed just for Portland. But I am very impressed that Nodoguro followed closely behind, receiving almost 10% more votes than the next on the list; a great showing for a restaurant which is new, expensive, and difficult to get into.
732 votes
Bamboo Sushi has garnered national praise for being the first certified, sustainable sushi restaurant in the world. Very popular; they are opening locations so fast I can barely keep up. In general, the sushi is just fine, and one can't argue with their ethos. But this is about the sushi, and Bamboo is better than most.
Feeling extravagant? Though it is expensive, I consider Nodoguro to be the best sushi in Portland. It's upscale, adventurous and intimate experience. Note that I said experience… it's not just a meal. Zusman says, "In a minimalist space with a four-decades long culinary history, Ryan Roadhouse presents selections of fish flown in regularly from Japan or intricately composed plates which may or may not showcase seafood. The offerings are always dramatic and the impression profound. With only a dozen or so diners per seating, this is a tough reservation to score, but always worthwhile for lovers of sophisticated Japanese food."
Reservations are only open once a month, so keep checking back for tickets. The regular 13-course tasting menu changes daily depending on what is available for $115. The Sunday Omakase dinner is 19 courses.  Hard to get a table? Yes. Expensive? Yes. Worth it? Definitely. If you are spending this much money, throw caution to the wind and get the drink pairing for $35. Insiders tip – if you want to get a ticket sooner, check the website every day for cancellations.
Creative rolls, some are even flaming, along with classic Japanese fare and a range of saké. Yama is hugely popular, drawing crowds, especially for the happy hour. I like the tables out front in the Pearl District for the great people watching. The SE Clinton location is in the space that once housed Vindalho. Some of the rolls are a bit mass market for me, but the omakase is reliably good.
I've been going to Syun for years. It is a must stop if you find yourself on the west side. Located right at the end of the Max line in downtown Hillsboro in the basement of the old library. "Japanese gastropub". Large sake selection makes for interesting flights.
Casual hole in the wall neighborhood restaurant with a large following, but my recent experience was not all that great. However, the portions are large and for those who don't like fish (yeah, I know), vegetarian options are available. This being said, I've had friends tell me that the owner can be exceptionally rude, so check local reviews before you go.
Now over ten years old, Zilla Sake has become the go-to sushi bar in NE Portland.  Sushi rolls take a back seat to in-season, superior-quality nigiri and sashimi, sourced from small local purveyors and directly from Tokyo's Tsukiji Market. The sake selection is huge – there are 90 to pick from. If you are particularly hungry, an omakase is available for $35/50 dollars.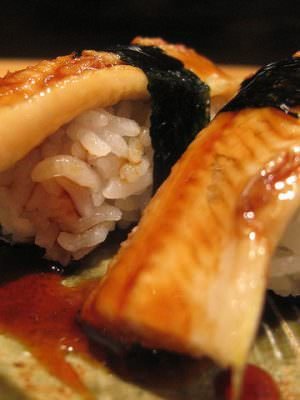 Ryoshiro Murata has run this upmarket destination for more than 30 years. The restaurant features sushi and sashimi served in a small spartan space with traditional decor. This is old-school sushi, prepared with great skill, and is generally excellent, though more pricey compared to some of the other choices. I always order the tasting menu, which you must call and reserve a few days in advance. This is my second favorite sushi in Portland and a sleeper that many people don't know about. Murata can be expensive, especially the $100 tasting menu, but it's worth the money.
Nigiri sushi and rolls are super-sized at this busy, no-frills Japanese restaurant.
When Masu first opened, it was the hottest sushi spot in Portland. In those days it was run by Ryan Roadhouse of Nodoguro, the number 2 choice in this poll. These days it's fine… but not as good as it used to be, and Masu can be a bit expensive for what you get. The entry is next to Cacao Chocolate; the restaurant is on the second floor.
Previous years: