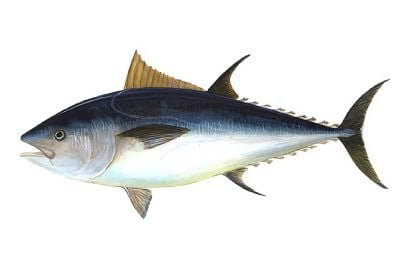 Sinju Restaurant in the Pearl District responds to accusations they are serving endangered Atlantic Bluefin Tuna
I first reported this story back on August 27th. For those of you who missed it, here are the details
Slashfood (rip) recently published an article on Sinju Restaurant in Portland's Pearl District. A restaurant regular Guido Rahr who happens to be president of the Wild Salmon Center in Portland noticed Sinju had recently begun offering the very rare and endangered Atlantic Bluefin tuna on the menu.
Rahr had been eating at Sinju for nearly a decade. The headquarters for his environmental group is located in the Ecotrust Natural Capital Center, across the street from the restaurant, and is home to several other conservation and sustainable development groups who share similar concerns about endangered species.
Rahr didn't just mention that bluefin was overfished, he took the time to come back with printed materials detailing the seriousness of their plight in the hopes that at the very least, the team at Sinju would think twice before putting the fish on the menu again.
What did the restaurant do? They banned Mr. Rahr from their restaurant.
Jump forward to today, and a comment from the daughter of one of the owners:
Though the response is late, I thought it was better late than never to respond to the attention that Sinju has been getting regarding this issue. We are as you know, a family owned business without a dedicated marketing or PR arm so perhaps my parents, who are immigrants and busily working 7 days a week to run their business didn't respond in sophisticated and/or timely manner the way they could have. So as the daughter of the owner, I wanted to take a quick minute to address the concerns of Sinju's followers. I am not an employee of the restaurant (though I used to be) and was not there when the incident happened as I am in graduate school in Chicago. I'm just an insider giving Sinju's perspective after speaking to my parents and the employees.

First, Blue Fin is no longer on the menu. We understand that we will continue to face sustainability issues and navigating that will be difficult for all restaurant owners. My parents, as with all business owners cannot deny the sentiments of the local community and the customers that they serve and want to conduct their business ethically. However, we believe that if people want to bring up the issue, that is a conversation/debate to be had out of a public space that is not intrusive to our employees and our customers. As business owners, my parents stand by their decision to protect our business and all of the people in it, including themselves.
Will you go to this restaurant?