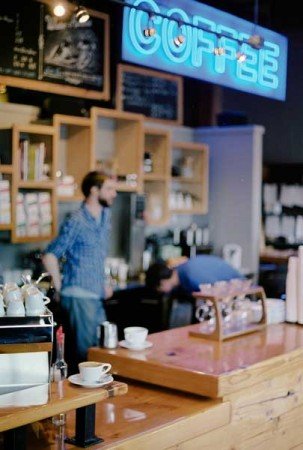 Water Avenue Coffee is opening a second location just off of Pioneer Square on the bottom floor of the Sixth @ Yamhill Building.
Water Avenue Coffee, is riding a wave, first being featured in Cafe Culture International Magazine, and now adding a second store downtown.
At 630 square feet, it will be a smaller space than its location at 1028 SE Water Avenue, however, the layout plans to cater to a busier, more time crunched customer in the business district, while still offering the same quality coffee and food experience.
"Downtown Portland is the perfect destination for us to bring our coffee and thoughtfully curated food menu, and we are confident our service model and new environment will cater well to the neighborhood," said Water Avenue Coffee's co-owner Matt Milletto. "We look forward to joining the many vibrant businesses and connecting with both our loyal and future customers and community."

The new Water Ave cafe in downtown Portland will offer a full espresso menu with the same single-origin and blend coffees offered at the original location. An extension of their food menu, prepared daily by Chef Ryan Kennedy will also be on hand as Grab & Go items. "Serving excellent coffee with great service, with a focus on the Portland market is our main goal," states co-owner Bruce Milletto. "This downtown location is an exciting opportunity for us to reach a wider audience and grow brand awareness for our dedication to serving high quality coffee and fresh, locally sourced food."
The Water Avenue Coffee second location is slated to open early to mid October, 2016. You can read our profile of Water Avenue Coffee here.