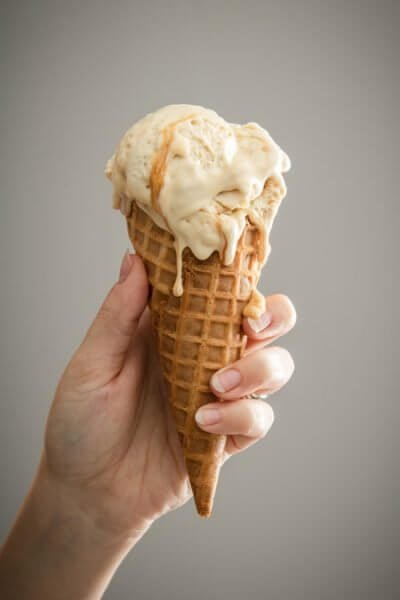 All-you-can-eat Ice Cream Festival
Mark July 20th – 21st on your calendar. That is the weekend of the All-You-Can-Eat ice cream festival at Pioneer Courthouse Square.
The Scooperbowl is the best family-friendly event in the region. All-you-can-eat ice cream from the best manufacturers in the Northwest for one price. Tillamook, Umpqua, Alpenrose…but also 50 Licks, Ruby Jewel and Pinolo Gelato! Over 30 flavors to choose from. Plus there will be live entertainment, an inflatable 30-foot waterslide, an interactive photo wall, and surprises you have to see to believe. All in Portland's living room, Pioneer Square. Parents, there is no beer or alcohol of any kind. No adult themes. It is the perfect way to enjoy the weekend with your family.
Tickets are $10 – $15 dollars on Eventbrite.
---
23Hoyt going steakhouse?
A short paragraph in the latest 23Hoyt newsletter says it is coming next week. "We are working hard getting ready to roll out an entirely new menu featuring an elaborate steak section featuring best-quality beef from Double R Ranch and American Wagyu from Snake River Farms. We will let you know when this exciting new menu debuts. Stay tuned."
---
Update: Renner's Grill in Multnomah Village
A year ago Renner's Grill on SW Capitol Highway was gutted by a kitchen fire. I've been told the fire started in the grill and the cook thought he could put it out himself. By the time he gave up and pulled the pin the fire had spread through a crack into the attic resulting in a two-alarm blaze. The bar has been closed ever since.
After negotiating the maze of city permits and insurance claims, the bar is under reconstruction. I walked past this week to find they had taken the structure down to the studs, and the roof is entirely gone. Long story short, be patient. It's coming back, but my guess is mid-summer.
---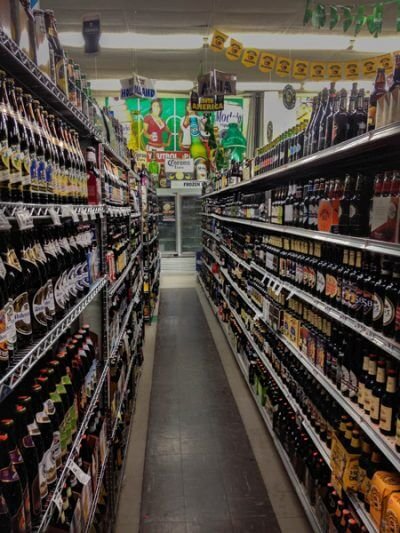 Rumor has it that one of the best beer shops around is expanding to SE Portland. John's is one of my favorite places in the area to buy both wine and beer. Their SW store in Multnomah Village carries somewhere between 800-1200 bottles – their tagline is "If we can get it in Oregon, then we have it". It's a regular on our Guide to Portland's Best Beer Shops. More as news develops.
---
Patio Dining Pages are Now Open
Our huge database of outdoor dining locations in the Portland area is now open. We'll be working on adding new restaurants, but the list has already been purged of those now-closed. You'll find the patio dining list here.
---
Tekka Bar Handroll & Sake Downtown Nears Opening
Tekka Bar, the Las Vegas Cosmopolitan sushi restaurant is opening a Portland location, this one in the old Blue Star Donuts location in SW Portland. The first location by Takashi Segawa opened in the Las Vegas Cosmopolitan food hall along with Lardo and Pok Pok Wing. Their specialty is handrolls and sake. Punch Architecture is doing the design. No word on an opening date, but work is underway. From the Cosmopolitan Vegas website,
Concepted from local Las Vegas Restaurateur Takashi Segawa, best known for his creations Monta Ramen, Kabuto and Sushi Mon, Tekka Bar: Handroll & Sake draws inspiration from the ancient gambling destination in Japan dating back more than 100 years ago, with "Tekka Ba" translating to "old gambling place." Tekka Bar debuts a signature Tekka Tuna roll, featuring the restaurant's notable spicy sauce, alongside an eclectic sake program to Block 16 Urban Food Hall. Handrolls are prepared counter-side and made-to-order for guests highlighting the freshest seafood featuring blue crab, yellowtail, salmon and more.

---
Taiwan is taking over Washington Square Mall with 85°C Bakery Cafe opening its first Oregon location.
This joins Din Tai Fung which opened in 2018 – now that the crowds have died down a bit you should check it out. From pdx.eater which first broke this story, "Regularly labeled the "Starbucks of Taiwan," 85°C is known for its breads, cakes, and pastries, which range from taro danishes to the Mangotale, a mango-and-cream-cheese bun. The cafes also serve coffee, tea drinks, and smoothies, including "sea salt drinks," aka teas or coffees topped with a salted cream foam."
The description, "Starbucks of Taiwan" doesn't exactly make me want to rush and try it. I hope it is better than Tous le Jours Bakery which I reviewed in March; it has a similar website.
---
Lake Oswego is Getting Some Restaurant Love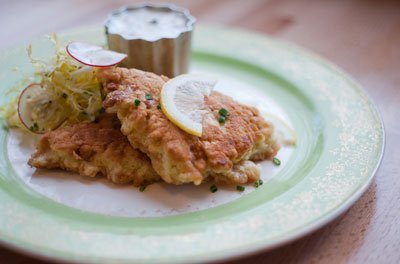 ChefStable is partnering with restaurant owners to bring branches of five Portland restaurants to Lake Oswego: Grassa, Lardo, Loyal Legion, Oven + Shaker and St. Jack. I'd tell you more, but the article in Portland Business Journal is behind a paywall, but PDX Eater says they are slated to open in, (cough) 2021. The restaurants will go into a new development at Southwest Boones Ferry Rd and Kruse Way. Speaking of which, have you noticed how many restaurants ChefStable is partnered with? Beer O'Clock, Bistro Agnes, ChefStable Catering, Coopers Hall, Dos Hermanos Bakery, Fortune, Foster Burger, Grassa, Kask, La Moule, Lardo, Loyal Legion, Oven + Shaker, OX, St. Jack, The Evergreen, Whey Bar and XLB. Talk about having a finger in everything!
---
Danish Brewery Mikkellaer Moving into Former Burnside Brewing space
The Oregonian broke the story that Mikkellaer is opening an Oregon location. Owner Mikkel Borg Bjergso is partnering with (cough) ChefStable to open a pop-up beer bar and pop-up restaurant. The plan is to "open the doors by June 1st and operate the pop-ups through the end of the year, featuring at least 23 Mikkeller taps alongside a menu of Japanese noodles and rice dishes. The partners will then shut down the pop-ups as they pursue the feasibility of a permanent establishment."
---
Heart Coffee Roasters Moves Into Larger SW/Downtown Space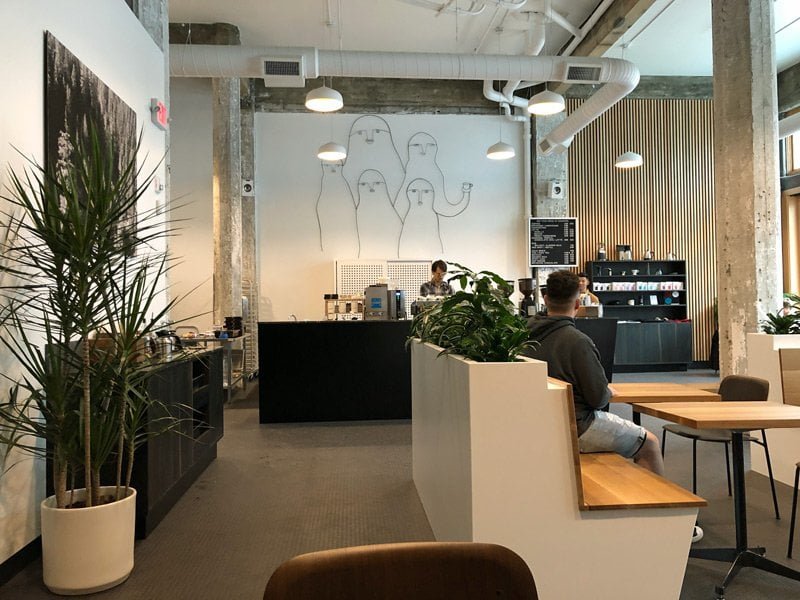 Heart Coffee Roasters has closed their location across from Tasty n Alder and moved around the corner to 1123 SW Washington St. If you've been put off by the difficulty of finding an open table at Heart, take heart. The new store is much larger but has the same look/feel and quality coffee of the old location.
---
Speaking of Coffee, Prince to Go Into Vacated Ristretto Roasters Location
Ristretto Roasters abruptly vacated their space in the Schoolhouse Electric building but it has already been filled by Prince Coffee. The new branch will continue their tradition of making fresh stroopwafels and rotating local coffee and products. Though I love the space it seems a bit slow… I hope they get plenty of traffic. Look for it to open in late June at 2181 NW Nicolai St. in the old Schoolhouse Electric building. This is their third cafe, though the Kenton shop is closing.