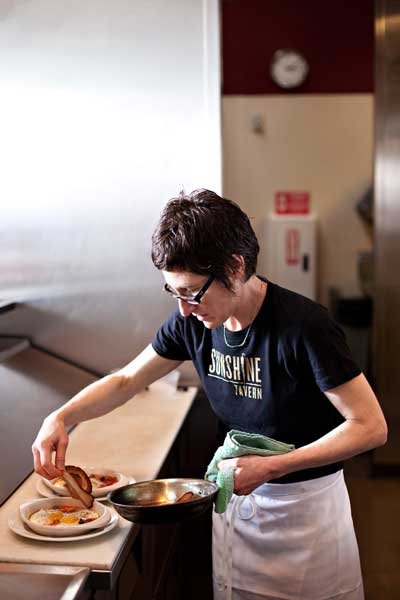 Lincoln Restaurant will be closing March 18th, but will reopen as "Ray", on March 24th, which will focus on Israeli cuisine.
Award winning chef and author Jenn Louis, has announced she will be closing Lincoln restaurant, a N. Williams fixture since 2008. PDX.Eater says she will be opening a new restaurant, "Ray" in the same space, which will focus on the cuisine of Israel.
This is not exactly a surprise. Louis was supposed to be partnering with an Israeli restaurant project in a rapidly gentrifying downtown Los Angeles neighborhood. However, after a messy, newsworthy physical altercation with her then husband David Welch, her name disappeared from publicity for that project. An email from me to Jenn about the subject a few months ago was never answered. Since the altercation, the couple has divorced, and their Sunshine Tavern restaurant was sold.
According to Eater, "Louis worked on a kibbutz, or community farm, in Israel after college, and speaking with Eater last year, she said it revealed the many cultural influences in Israeli cuisine. …A few of Ray's dishes, which will walk the line between traditional and modern, have been confirmed, including flatbread (lamuchan) with braised lamb and whole chicken legs with hawaij, potatoes, and chilies. Plus, Louis promises "lots of vegetables."
This should be an interesting experiment. John Gorham and partner Ron Avni have added Israeli dishes to many of their restaurant menus, and opened Shalom Y'all restaurant, which featured Israeli street food in 2016 (now relocated to Ash Street). I look forward to trying her take on the cuisine.