This time it's Nick Zukin's Mi Mero Mole in downtown which will close July 3rd.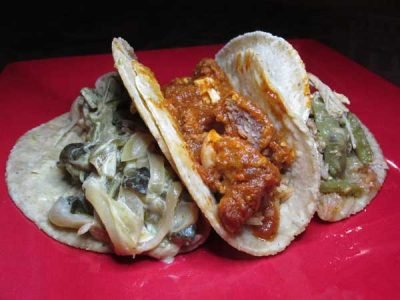 This follows the earlier closure of Nick's other restaurant, Zapapizza. In his Facebook post, Nick thanked his customers and said,
"The restaurant business has been hit especially hard by this pandemic, as everyone knows. We rely on office workers, tourists, concert goers, and the like in Chinatown. We don't expect any of those customers to return until this pandemic is over."
He followed with a long essay on the state of the restaurant industry, which is well worth the time to read if you have a Facebook account.
"Prosper Portland has $52 million set aside for Old Town/Chinatown development but is unwilling to use any to save the businesses that have already invested in the neighborhood. Instead, the agency has been giving incentives for some businesses to move out of the neighborhood and then tossing scraps to select businesses around the city so that the agency can garner some headlines claiming that it is helping marginalized communities during the pandemic while in truth only 1 in 100 that beg will get help.

Here in Chinatown, nearly every business around us is owned by a person of color or immigrant. Even in downtown Portland, despite the city overall having a very white population, many, if not most, of the small businesses are owned by immigrants and people of color.

How long will Chinatown's businesses last as homeless tents outnumber tourists and more and more businesses board up? How long will it take to revive Chinatown once it's dead? All too often this city puts a knee to the back of its businesses' necks while smiling and telling them to relax and that they're fine."
Nick has never been one to keep his mouth shut, but we need people like that to make us and the city look at ourselves. I can't imagine what it is like owning a restaurant at this time; it's hard enough for those of us not who are not in the industry. After the last week, I'm just feeling empty inside.
Mi Mero Mole was a good restaurant, and I am sad to hear this news. Best of luck to Nick and his employees. He has set up a GoFundMe for his staff that is not eligible for unemployment.