According to OregonLive, The Oregon Culinary Institute along with some of the Pioneer Pacific college facilities are closing permanently.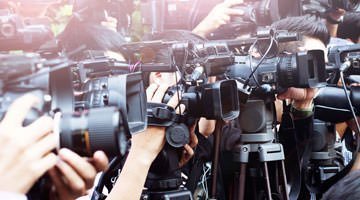 [Updated with OCI statement 7.22]
The culinary institute had culinary programs ranging from a Hospitality Management AOS degrees at $32,850, a Culinary Arts Diploma for $18,405, Baking & Pastry – Hospitality Management Degree for $32,850, and a Baking & Pastry Diploma for $18,405. In 2016 they began offering weekend classes for those who wanted to dip their toes into the water.
Many in the Portland restaurant industry are graduates of the program, which has been criticized over the years as a high expense, low payback option for education, with suggestions that one could learn more at a lower cost by simply going to work at the bottom of the restaurant hierarchy and working their way up.
At times the classes were taught by well-known food personalities such as Brian Polcyn (a Michael Ruhlman collaborator, and Shannon Preble. Over the years the institute was a beneficiary of the James Beard Foundation scholarship program.
The most recent post on the Pioneer Pacific webpage states,
COVID-19
Updates from the President
Dear All,

It is with deep and profound sadness that our institutions have succumbed to closure that was brought on by COVID-19.  The constraints created by this environment have made it virtually impossible to deliver high quality hands-on vocational education.

We have proudly served Oregon and Oregonians for the last 30 years and have positively impacted thousands of lives.  There is not a single Oregon community and employer that has not been touched by one of our 16,687 graduates.

We are working with our regulatory bodies to provide them with all the information and documentation to bring this closure to its conclusion.

An email was sent to all our students on what to expect over the next couple of weeks and additional resources have been provided below.

With deep sadness,

Pioneer Pacific College and Oregon Culinary Institute
In 2018, instructor Daniel Brophy was found dead at OCI. His wife was later charged with the crime.
I've had friends who enjoyed going to OCI's restaurant on SW Jefferson which was manned by students. You could get a four-course meal for less than $18. I'm sure that will be closing too.
note: OCI was an advertiser on this website for many years.