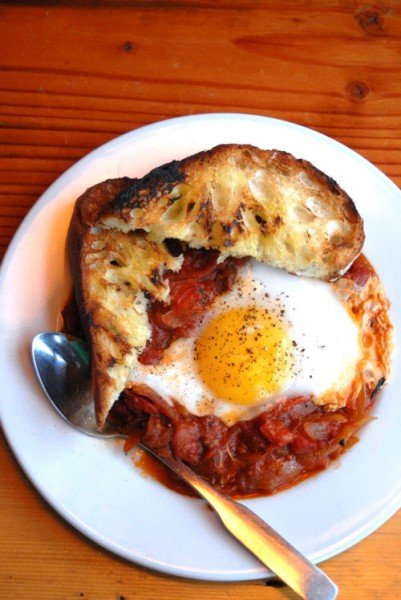 Everybody has their own definition of what makes a great first date restaurant. Some go for romance, others for price… me, I'd want to know how adventurous my dates palate is, but wouldn't want to pick somewhere that would scare them if it turned out their interests were more pedestrian. I suppose it all comes down to what is important to you, and what your end goal is.
In 2012, Toro Bravo won, followed by Andina, Biwa, Le Pigeon, Paley's Place, Ned Ludd Grüner, Aviary, Departure, and Little Bird Bistro.
For 2010, three votes stood above the crowd, Paley's Place, Toro Bravo and Le Pigeon
Notice a trend? Toro Bravo has always taken first place. I think it is a perfect choice: safe if it needs to be, more daring for many people, interesting, as many folks aren't very familiar with Spanish food, small plates mean you get to try a lot of dishes, excellent service, vibrant atmosphere, and the prices are low enough so that if it turns out to be a single date, you don't end up hating yourself later.
The 2013 choices are below. It will be noted that Toro Bravo once again had far more votes than anyone else, followed by St. Jack. The other choices rose above the fray and were within a few votes of each other, but made the list by a less overwhelming percentage:
My choices: Toro Bravo, Aviary, Biwa