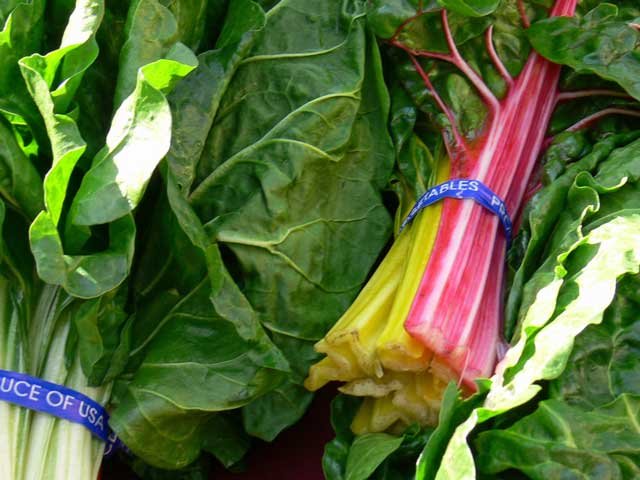 There is a new chef at the Brasserie Montmartre. Chef Johnny Nudd will lead the kitchen beginning July 24th. From the press release –
"Talented yet humble, and with experience in San Francisco, New
York, and Europe, Chef Johnny is the kind of chef I like to
collaborate with," says Chureau, former chef-owner of Fenouil,
who has more recently revived the Brasserie as a new French-
American Brassiere since May of last year and who has opened
and operated Allium, a neighborhood farm-to-table bistro in West
Linn since 2010.

"Chef Johnny is well-equipped to carry on the talent started by
Chef Michael and lead the crew in what we're creating here at the Brasserie."

The Brasserie's new Executive Chef has big shoes to fill. But his pedigree and talent promises some exciting, new dishes. Hailing from the mid-Atlantic, Chef Johnny began his career in finance but fell in love with cooking after moving to San Francisco. There, he worked with Mark Franz at the famed haute-cuisine restaurant, Farallon, and opened the renowned Postrio Rosenthal Brothers' Town Hall Restaurant.

He pursued his culinary career in New York City at Eleven Madison Park under Chef Kerry Heffernan and then Michelin-rated Swiss Chef  Daniel Humm. When a unique opportunity arose in Madrid, Spain, Chef Johnny joined Chef Karen Bell, formerly of Farallon, and opened and
operated Restaurante Memento in the Alonzo Martinez district of Madrid.

Lured by the famed food town of Portland after a short visit in 2007, Chef Johnny was named Executive Chef of restaurant (five-0-three) in West Linn. In June of 2010 Chef Johnny moved to Portland and has led the kitchens first at RingSide Steakhouse and then at RingSide Fish House which opened in July of 2011.
---
Serratto is highlighted on the Wine Spectator Restaurant Award list. Serratto is highlighted in green, being recognized in the guide as having a wine list of exceptional value.  The only other Portland restaurants listed in the green category are Andina and Portland Prime – the rest are elsewhere in Oregon. Bluehour received an "Award of Excellence for "having one of the most outstanding restaurant wine lists in the world".
Continuing the parade of ice cream shops, the new Ruby Jewel Scoop Shop opens at  428 SW 12th Ave. on July 28, 2012.  The two-story space features Ruby Jewel's small-batch artisan ice cream, and its new offerings include two flavors of soft-serve ice cream daily and an old-fashioned soda fountain with homemade syrups and signature ice cream sundaes. A new candy viewing area is available for guests to watch the making of homemade marshmallows, candied nuts and toffee brittle from the sidewalk or through an inside viewing window.

 Ruby Jewel ice cream was local from the beginning when owners Herlinger and Burnett sold their homemade ice cream sandwiches out of a cart at the Portland Farmers' Market. They partnered with Lochmead Dairy since 2005 in nearby Junction City for the hormone-free cream and milk and infuse their ice cream with flavors that include locally grown mint, honey, lavender and fruit. "We even take our staff on berry-picking excursions to nearby Sauvie Island for our summer berry flavors," says Herlinger. "Our seasonal flavors take advantage of Oregon's bounty – from pumpkin and pear to blueberries and figs."
---
The newest Barista Coffee has officially opened at 529 SW 3rd avenue. Owner Billy Wilson said much of the delays were caused by the age of the building, and a "very old plumbing system, which had to be redone before the shop could be built".
From NPR's The Salt, Fancy Names Can Fool Wine Geeks Into Paying More For A Bottle
"Participants not only reported liking the taste of the wine better if it was associated with a difficult to pronounce winery name. But they also reported about a $2 increase in willingness to pay," Mantonakis says. (Give or take six cents in U.S. dollars.) But here's the fun part — the more Mantonakis' test subjects knew about wine, the more easily they got duped into thinking difficult wine names equaled pricier wines. She says that's because wine geeks will hunt for just about any subtle difference they can find, like a unique sounding name. "And if something is rare and unique then maybe it might be a higher value and it maybe something that is more special," she says. So that's how you trick a wine geek.
---
As you probably know, chef Anthony Cafiero has left the popular Tabla restaurant to "pursue other interests". This is a huge loss for Tabla, and it will be interesting to see if they can keep up the quality. The big question however, is what Cafiero will do next. There has been lots of gossip floating around – (I suggested he hire Kelley Swenson as a bartender). PDXEater pried a bit of information out of him.
Cafiero is currently in talks with backers to open a 30-seat "modern tapas" concept called Ración, which aims to make modernist techniques more accessible as part of a playful, communal experience. Early designs revolve around two central bar spaces that provide the majority of the seating — one bar features an open kitchen (with dishes passed over the counter to diners), the other, a cocktail bar featuring modernist drinks. "We're making spumas out of Campari, we're making orange spheres that burst as you drink," Cafiero says. "We're making hot-cold-hot-cold drinks that you eat with a spoon — like Jell-O shots, in a certain way."
You can read more from Eater here
---
Word on the street is that chef Philippe Boulot hasn't had much to do with the Heathman Restaurant since he took over the MAC Club restaurant 4 years ago, but his name was still associated with the restaurant (for a certain fee, I'm sure) to give it some cachet. According to Michael Russell at the Oregonian, Boulot has now officially severed those ties.   A large part of his decision may be the recent purchase of The Heathman by Texas-based Laundry's, which holds 33 restaurant brands, including Landry's Seafood House, Chart House, Rainforest Cafe, Saltgrass Steak House, The Oceanaire Seafood Room, Claim Jumper, Golden Nugget Hotels and Casinos. I'd run too – haven't seen such a long list of mediocre restaurants in a long time.
---
According to Eater LA, Stumptown Coffee Roasters is opening a roasting facility in Los Angeles. As Stumptown has expanded after their purchase by the investment firm TSG, the positive press has continued, with the NYTimes recently saying "Stumptown is the leader, and the cutting edge of third wave coffee." As this point the company is becoming so ubiquitous in the LA area, it's even being served on food trucks. A local roasting facility makes sense to me.
---
A few more tidbits, these from OregonLive.com. Both the ice cream shop Salt & Straw and French bakery Saint Honore will be opening on Division at 33rd place, giving each of the business three locations. This will put them in the same area as Ava Genes (going into the old Lauro spot), Pok Pok, Sunshine Tavern, Whiskey Tavern and Wafu. According to the O, the Salt & Straw ice cream cart should be open now!
---
This next story is probably not safe for work, but is so strange I couldn't pass it by (besides, it was good enough for ABC News). A "Sex Toy" was confused with an exotic mushroom in the Chinese Village of Liucunbu. Villagers drilling a well shaft found the heretofore unknown species of  "mushroom", the called the local TV station, which sent over a reporter. "They thought they had discovered a rare fungus".
"It has an eye and a nose, but we don't know what it is," one of the villagers tells the Chinese reporter, according to an English translation from ABC.

But this was no miraculous mushroom. Several viewers pointed out the mysterious object was actually an artificial vagina — a sex toy — The Mirror notes.

"Ignorance is horrible. How can the reporter mistake a sex toy for fungus?" one viewer commented on his Weibo microblog, according to the Mirror.

The station responded by essentially throwing their reporters under the bus, saying they were "young and unfamiliar with worldly affairs."
To those of us who are still adolescent well into our late 50's, the photo of someone measuring the, um, device, is hilarious. You can see the rest of the story along with the Chinese video here.
---
Lovejoy Bakers is opening has opened a second location in SE Portland at 2523 SE 9th Ave, 97202. Owned by the couple behind the Pizzicato chain, Lovejoy East will function as a cafe and wholesale location. There is a nice umbrella shaded patio area for relaxing with your paper and a bit of food. I dropped by last week and had a pretty nice sandwich. They are open for breakfast and lunch until 2:00pm. You can check out their menu here.
---
In 2010, I posted a summary of the "Top Ten Mistakes Made by Farmers Market Customers". From my experience at the market last weekend, they could bare repeating.
Many of the suggestions are pretty obvious – Don't get there too late, bring your own bags (though many local market vendors provide them. Lots of people bring some sort of basket to carry things with, and you may find yourself buying more than you can comfortably carry. Remember, you'll need to bring cash. Most markets don't have any way to take credit cards, though you can frequently find a cash machine in the area if you hunt around.
Try to be adventurous with new produce, and ask the farmers questions – I've learned about different varieties of produce that I would have never tried if the vendor hadn't suggested them to me. Ask them how they prepare the items you aren't familiar with – trust me, they know.
Veggies are usually cheaper than fruit. Don't forget dairy products, such as eggs, fish, cheese and meat. All of these can be found here. Don't bring pets – the Portland Farmers Market has outlawed them this year. Don't try to negotiate – it's not a flea market (though I've noticed prices sometimes drop at the very end of the day).
Finally, one rule I always follow. Walk the market first, taste what you can, look at what's available and check the prices. Then go back and do your shopping.
The Accidental Locavore has added more advice. In summary,
if lots of people pick up a tomato to see how ripe it is and put it back down, it destroys the cell walls. Stop it!
If you taste a berry and like it, take the box you picked the berry from. Don't refill it from another box.
Don't shuck the damn corn! It not only dries it out at the market, but it will dry further on the trip home.
Their are more items in the full Locavore list here.
To those of you wondering, I'm way behind on putting together the Best Restaurant list. It takes quite a bit of time to visit the restaurants, write up a summary, track down photos and put them all into a post. It doesn't help that it is perfect hiking weather! I will get it finished as soon as I can. Meanwhile, I'm going to be paying more attention to news – I've been taking a break for months, as after almost 7(!) years of running this blog, I was finding it difficult to get excited about most of these things, and needed a respite. I will also be posting some answers to all the questions I received in the survey, and have a couple of reviews just about read to go. I'll be doing those much more frequently too.