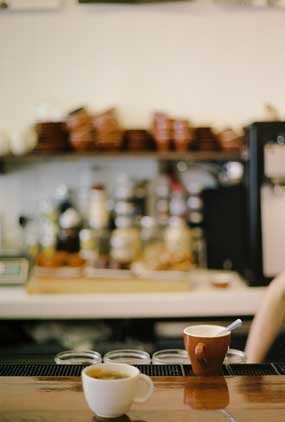 One of the benefits of the TV show Portlandia, is the added attention it has brought to our city. Today, The Huffington Post highlights "10 Things We Love About Portland Oregon". I don't always pay attention to these sorts of articles but their list points out one thing that many locals aren't aware of – Distillery Row.
We all know there's a ton of really good beer around here. Has been for ages. But even cooler is the rise of the city's Distillery Row, a collection of — you guessed it — distilleries located within walking distance of one another, just east of the Willamette River. Together, they are working to ensure that nobody ever needs to drink out-of-town whiskey — or gin, or vodka or rum — again. Each stop on the Row keeps weekend drop-in tasting hours…
If you haven't read it before, I keep a frequently updated Guide to Portland Distilleries here.
Other items in the HP list include local Brews, coffee, our culinary scene, and desserts, with mentions of Bunk Sandwiches, Laurelhurst Market, Le Pigeon, Pok Pok and Pine State Biscuits restaurants, Stumptown, Coava, Courier, Extracto and Sterling/Coffeehouse NW Coffeehouses, and Crave Bakeshop and "Bakeshop". Yes, the godawful Voodoo Donuts also gets a passing mention. You can read the article here, but beware of the myriad of errors in business names. How hard is it to look these things up? Embarrassing! Even worse, the author did the same thing in an almost identical article for Fox News back in March. Oops! One good thing, they point out a nice little coffee site I've never heard of – Caffeinatedpdx